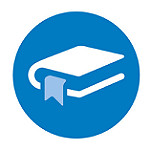 [Editors note: This guest post was written by Gemma Malley, Director of Communications at BookTrust]
"The thing about the library is that it's just there for everyone – we can look at books and chat and there's no one checking that I'm doing it right, no one asking me loads of questions." Mum of Jade, 3 and Elliot, 1.
Children's libraries are, for many of us, a place of sanctuary – a space where children can happily read (or sometimes chew on) books; where parents can get together, often with the help of a Rhyme Time session; where books can be chosen freely, with help if children want it and none if they prefer to browse alone.
I have been taking my children to the library since they were tiny, and I can't think of a more accessible, inclusive place for families to go – with the bonus that virtually every book under the sun is available to flick through, read, share and sometimes bring home.
So it's been an absolute joy to travel further afield through my job at BookTrust, visiting libraries all over the country and discovering how passionate families are about these great spaces.
Of course BookTrust has worked closely with libraries to deliver its programmes since the launch of Bookstart nearly 25 years ago. Librarians and, in particular, Bookstart Co-ordinators, have always been a pivotal part of our network, ensuring that Bookstart Baby packs reach every 0-1 year old via our Bookstart Gifters; that Bookstart Treasure reaches every toddler; and that our various other programmes (Rhyme Time, Time to Read and more) reach families from every walk of life, encouraging them to read to and with their children, engaging them in the joy of stories, and supporting them to develop a reading habit.
Why do they do this? I can't speak for librarians, or even Bookstart Co-ordinators, but I suspect it's because they are as passionate as we are about reading; because they, like us, have seen how lives are transformed by reading enjoyment. A child who enjoys reading will read more, and children who read regularly are happier, healthier, more confident, more empathetic, do better at school, are more likely to go onto higher education and generally have so many more options open to them. In fact, whether or not a child enjoys reading is a better predictor of life outcomes than socio-economic background. It's why we all work so hard to encourage families to read together and encourage their children get excited about books and reading.
Librarians, like us, can guide families and support them with suggestions and tips: let children choose their own book; let them touch and play with books; use silly voices when reading aloud and don't worry about looking idiotic; let children see that the library is for them, a place where they can always come, where they will always be welcome.
As Jade's mum put it so well, children's libraries are a place where we can just be ourselves; where, unlike work, school, or even the doctor's surgery, there are no checklists, no questions, no expectations. And where children will see other people reading, enjoying books; where reading becomes 'the norm'. At BookTrust, we like to say that a book isn't just a book; it's a doorway. Children's libraries open millions of these doorways every year and we couldn't be more thankful that they do.
Find out more about Bookstart activities near you: http://www.bookstart.org.uk/events/ and keep up to date with their plans by following them on twitter.
-----------------------------------------------------------------------------
Please note, this is a guest blog. Views expressed here do not necessarily represent the views of DCMS or the Libraries Taskforce