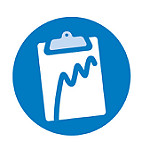 [Editor's note: Post written by Isabel Oswell, Head of Business Audiences at the British Library]
On 21st September thousands of aspiring entrepreneurs across the country will head to their local library to attend free training and inspirational talks as part of the British Library's national Start-up Day.
Building on the British Library's first-ever Start-up Day in September last year, where over 700 people took part in an action-packed day, this year we're planning for a Start-up Day that's bigger than ever!
Events will be taking place not just in London, but simultaneously in partner libraries right around the UK through the Business & IP Centre National Network: Birmingham, Devon, Hull, Leeds, Liverpool, Manchester, Newcastle, Northamptonshire, Norfolk and Sheffield – and also in Nottingham, Glasgow, Aberdeen and Worcester.
The British Library Business & IP Centre has been helping entrepreneurs from all walks of life to start, protect and grow successful business for over eleven years. It provides access to the UK's largest collection of intellectual property resources, business data and market research alongside free and low-cost training and support in our inspiring, accessible space. In this time we have supported over half a million people, and enabled the commercialisation of thousands of new ideas. Since 2012 we have been developing the Business & IP Centre Network, helping libraries around the country become engines of economic growth, with ambitions to continue to grow to 20 Centres by the end of the decade.
To celebrate these achievements, and to mark the tenth anniversary of the Centre, we held our first ever Start-up Day on September 27 2016 where we invited any Londoner with a business idea to come and find out how the Library could help them achieve their entrepreneurial ambitions. This high-octane event day saw over 700 aspiring entrepreneurs attend a jam-packed programme of workshops, training and inspirational talks, including a keynote address from the Library's Entrepreneur in Residence Julie Deane, founder of The Cambridge Satchel Company.
Supporting entrepreneurs every day
In the last year alone the Business & IP Centre National Network supported over 16,500 people to set up and grow new businesses: this equates to almost 50 entrepreneurs every single day. Many of these businesses were led by groups which are traditionally under-represented in the business world: this year 53% of businesses established were owned by women and 31% by people from black and Asian minority ethnic backgrounds.
The initiative also has the backing of Margot James MP, Minister for Small Business, Consumers and Corporate Responsibility, who'll be delivering a keynote address as part of the British Library programme. The Minister said of the day:
"We want to make sure Britain is the best place in the world to start and grow a business, and initiatives like the British Library's Start-up Day help make this happen.
"This is an exciting time in the UK to build a business and it is particularly pleasing to see ever more women and people from ethnic minority backgrounds gaining the confidence, skills and know-how to turn their ideas into successful businesses."
What's happening?
There are over 100 free workshops, talks and events taking place in city libraries around the country to equip budding business owners with the tools they need to turn their start-up dreams into reality. This includes hands-on masterclasses from Google Digital Garage at all 11 Business & IP Centres, and Virgin StartUp, who are joining us to share information about the government-backed Start-up Loans opportunity to raise seed funding to get your business off the ground.
Find out more
If you're interested in what's happening near you, book your free place to attend your choice of events, talks and workshops by visiting the relevant booking pages below. All sessions are free to attend, but places are limited and are going quickly so don't delay!
--------------------------------------------------------------------
Please note, this is a guest blog. Views expressed here do not necessarily represent the views of DCMS or the Libraries Taskforce