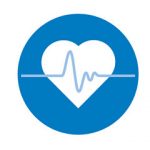 [Editor's note: This guest post was written by Holly Case, Outreach Librarian for Surrey & Sussex Healthcare NHS Trust, and a member of the Health Education England Library and Knowledge for Healthcare Patient and Public Information (PPI) Task and Finish group]
High quality health information for patients and the public is at the forefront of healthcare libraries' minds at the moment, and for good reason.
The NHS is facing well documented pressures; our ageing population, the increase in the number of patients with one or more long term conditions, and financial pressures. This is increasing the need for patients to better self-manage their health conditions. There are indications that up to 43% of adults don't fully understand text-based health information. We know that if patients have access to high quality health information which they understand, it encourages patients to manage their health and make better health related decisions. It empowers them to be active participants in their health and wellbeing and to utilise services more efficiently.
Librarians and libraries are absolutely the right people to support the creation, provision and signposting of patient information and there are a number of reasons why. We are experts in finding, appraising, and packaging information based on our users' needs.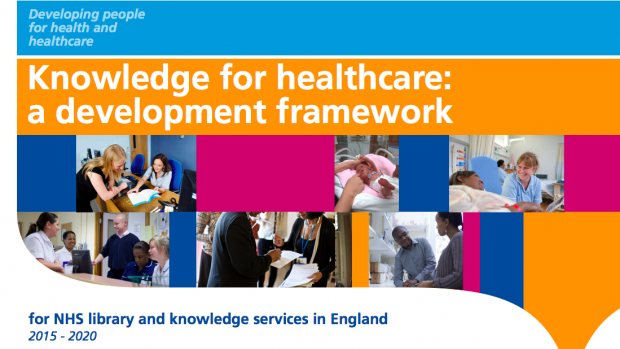 In 2015, Health Education England published Knowledge for healthcare, a strategic framework for health libraries in England. For the first time, health libraries must ensure that their service is making some sort of provision of Patient and Public Information. To support this, a Task and Finish group was put together to ensure that the right resources were available. This isn't to say that we are now expected to make libraries fully accessible to patients (something which some health libraries absolutely cannot do), but that there are other, just as impactful, ways they can offer support.
So what have health libraries been asked to do?
There are six different types of services that have been specified, of which health libraries must evidence they are achieving and promoting at least one:
helping healthcare staff to provide high quality patient information

walk-in use of print resources for reference

enquiry service for patients and the public

collaboration with the local public library service      

facilitating patient / public health literacy

the library open to the public
As you can see, there is a wide range of ways that libraries can support Patient and Public Information, and the PPI Task and Finish group came up with resources to support all six. Available on the Knowledge for Healthcare website, resources include:
guidance for service provision

guidance for library assistants on dealing with patient enquiries

an Ideas Bank

resources to support library workers in creating a local health information partnership

a powerpoint slide pack that will enable library workers to present on PPI, the background to the work and how to get started
Also available are more practical training resources, such as a guide to using NHS Choices which can be used by library staff, the public and clinicians. We also have examples of other Patient Information leaflets and training materials.
Collaboration between health libraries and public libraries
You'll have noticed in the six types of service that collaboration between health libraries and public libraries is specified, which is a natural and essential partnership to ensure good provision of Patient and Public Information. However, this is not an exclusive partnership: working across all sectors who are dealing with health information will benefit the provision of PPI.
One easy way for us all to collaborate in a really effective way is through Health Information Week. The next one is due to take place from 2 to 8 July 2018. This is an annual, multi-sector, national campaign to promote good health information to patients, the public and health professionals. It is endorsed by Health Education England (HEE), NHS England, Public Health England and the Society of Chief Librarians. It is the perfect opportunity for libraries in different sectors to collaborate and share skills. I'll write more about what is planned in the lead up to next year's event.
Not sure who is supporting health information locally to you? The PPI Task and Finish group have compiled a Contacts Database; contact us at ppienquiries@libraryservices.nhs.uk
----------------------------------------
Please note, this is a guest blog. Views expressed here do not necessarily represent the views of DCMS or the Libraries Taskforce