[Editor's note: an update on the LOFE funded project which took place in Plymouth libraries during the summer holidays 2017, written by Amanda Macdonald, Service Manager (Libraries) for Plymouth council]
At Plymouth Libraries, we're constantly seeking to attract new audiences. Our successful Libraries: Opportunities for Everyone (LOFE) bid funded a project to attract new audiences (specifically the disadvantaged) during the summer holidays.
Food and activities
Every Wednesday in August, we gave away a free, healthy lunch (provided by CATERed, Plymouth's premier school meals provider), and delivered an exciting programme of cultural and learning activities.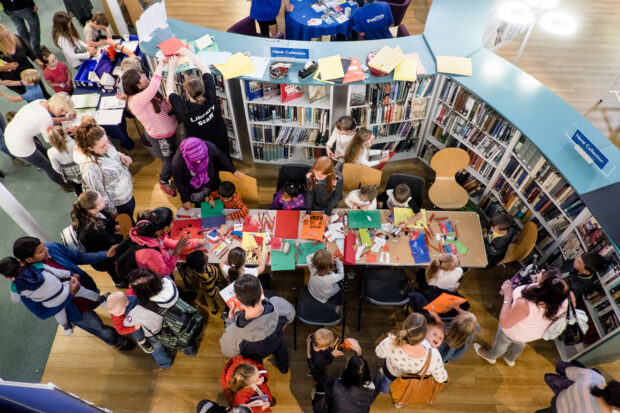 We worked with a wide range of organisations and individuals such as the Theatre Royal, Music Makers, the National Marine Aquarium, author Tom Palmer and author/illustrator Emma Carlisle. Alongside this, we promoted books and reading through the Summer Reading Challenge, offered coding and digital making sessions and craft activities.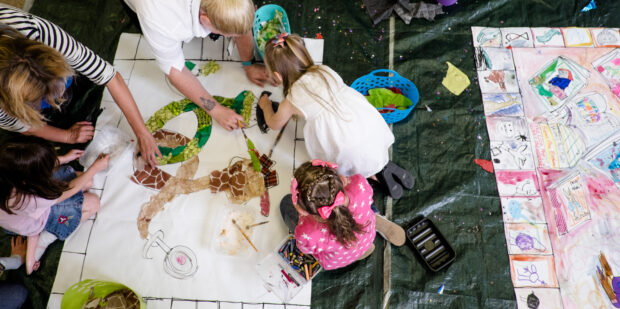 'Lunch at the Library' was delivered at three venues in areas of deprivation – two library buildings and a 'pop-up' library at a community venue. Staff received visitor engagement training and put their skills to use promoting the initiative in schools where the uptake for the Summer Reading Challenge was typically poor.
Numbers and feedback
We had 5,000 visits to the three venues during August, and hundreds took part in our events and activities. Three thousand healthy lunches were given away, helping many parents and carers who would otherwise struggle to feed their children during the school holidays – we really did feed minds and tummies!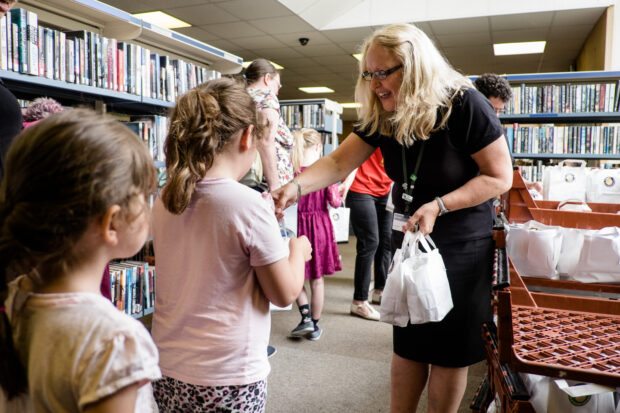 23% of those asked, told us it was their first visit to a library. 32% visited infrequently.
80% said that, as a result of their visit to 'Lunch at the Library', they would make visiting the library part of their regular routine.
We had a 9% increase in Summer Reading Challenge starters and a 9% increase in finishers (year on year).
Just a few of the many lovely comments we received:
"I brought 5 kids with me and I could never afford to feed us all and had such a nice time. Lots to do to keep the kids amused. Loved the book signing."
"The lunch at the library means I can feed my children a decent meal at least once a week. It also means we have a free day out so breaks up the summer holiday as the kids get bored. Even though the kids get bored, my budget is a choice between having something to eat or a day out - this is both, it's great. I also have anxiety and the library is a nice welcoming space so I feel comfortable here. It's nice to talk to other mums with children too and is a great happy atmosphere"
"Fab set up over the 6 weeks holidays. Lots of great activities set up. We will be visiting more often."
The full evaluation has been published.
Keep up to date with activities in Plymouth libraries by following them on twitter, or take a look at their website.
--------------------------------------------------------
Please note, this is a guest blog. Views expressed here do not necessarily represent the views of DCMS or the Libraries Taskforce.