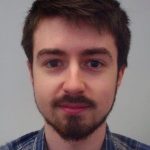 Jonathan Carton
Jonathan Carton is seconded for a year as the Project Manager for Kent's Digital
Dens. His substantive post is as the System Support Officer for Kent Libraries. In his spare time he likes to tinker with technology and drink profuse amounts of tea.
Digital clubs in Kent libraries. Jonathan Carton writes about progress with their LOFE funded project.