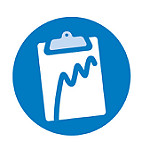 [Editors note: this post illustrates the Outcomes series post on how libraries help deliver prosperity in their communities, and was written based on a recent report ReCom provided to Solihull libraries.]
The library service in Solihull has been working with ReCom, a local charity whose aim is to help more people benefit from getting online. They help individuals, the community and organisations benefit by running Computer Clubs for the over 55s, and offering IT training to charities and community groups among other things, all with the goal of bringing people closer to employment. These goals meant they were therefore a good partner to work in the library.
Their programme in the library specifically looks at working with jobseekers and the majority tend to be those who have been out of work for more than 12 months. Participants in their programme also tend to be more men than women, and include more over 50s than other ages.
Participants in 2016
Universal credit: 14%
Job Seekers Allowance: 46%
Employment and Support Allowance: 9%
Other benefits: 5%
None: 26%
Lone parents: 22%
Carers: 8%
Ethnicity BME: 27%
Disability/learning difficulty: 27%
Looking at a recent quarterly report, demand for the service is growing steadily: for example 50 new referrals accessed the one to one job search appointments over the previous 3 months, across all 3 libraries that were taking part (The Core, Chelmsley Wood and Shirley libraries). They also offered a general computer skills course for 5 learners and have commenced another NOCN Level 1 course which gives more people the opportunity to achieve a qualification.
During April-July 2016, they offered in total 598 appointments providing one-to-one support - and gathered feedback which included: "I found the service really useful and the Buddy was very patient and supportive", "I feel my computer skills have really improved, that's why I am confident to attend the group job search sessions now", and "I now have a job as a labourer thanks to the help I received from ReCOM. If I was unemployed in the future, I would definitely come back and use the service."
Most positive of all, 11 people secured employment that quarter.
Life stories
Participants in the ReCom sessions in libraries include Paul Moon. Aged 56 and unemployed for over 12 months, he was referred to ReCOM by his local Job Centre. He had previously had a career in catering and hospitality but, due to caring responsibilities for his mother, he relocated back to Solihull. After a period of 8 years Paul found himself claiming Job Seekers allowance and as he was required to start job seeking he knew he needed to learn how to use a computer. Since starting with ReCOM Paul has:
improved his confidence as a computer user
produced a CV and cover letter and had training on how to send them via email as attachments
set up a Universal Job match account and had assistance on how to use it.
Paul is really keen to improve his IT skills so the team at the library suggested he join a Silver Surfers class. This has enabled him to use this time to concentrate on the various software packages including Word, Excel and email, and to use the Job Seekers project to continue his search for employment. Paul is enjoying the course and feels that he is getting a much better understanding of IT.
Paul commented "I feel that all of the buddies and trainers that I have met have so much patience and they really get me focused."
Ruth Richardson is a mother who has recently returned to the labour market. She decided to approach ReCOM after seeing posters in the Library. She felt that she needed assistance to update her computer skills to help her seek employment. Ruth had previously worked in retail and had not been required to use a computer. She had used email but only to a basic level. Since attending, Ruth has:
produced an electronic CV and cover letter and had training on how to send them via email as an attachment
improved her general computer skills
enhanced her confidence with using the internet and registered with various job search websites.
Ruth has attended 9 one to one job search sessions and is now participating on one of ReCom's accredited courses, a NOCN qualification in Using Email.
Ruth said "I feel that since I have been coming to ReCOM, I have benefited a lot and am gaining skills and confidence."
And finally Ian Owen, who has been working with ReCOM at Chelmlsey Wood Library for the past 12 months and is another person who was long term unemployed and referred by the local Job Centre. During his time with ReCom, he has really improved his computer skills and has enhanced his confidence with job searching. Ian has completed 20 one to one sessions with ReCOM at the Library to support his job seeking and has been invited to 6 interviews. Ian feels that, since he has been having assistance, he is now getting results.
Ian said "I really appreciate the help I have from ReCOM, I trust all the people here."
He has just been offered the opportunity to complete pre-employment training for Argos in the hope of starting employment in their warehouse.
Results
As these stories show, working with a partner long term in the library can deliver real results, helping people develop trust and confidence, and enabling them to fulfil their potential.
-------------------------------------------
Please note, this is a guest blog. Views expressed here do not necessarily represent the views of DCMS or the Libraries Taskforce