[Editor's note: The Local Government Association's (LGA) Ian Leete shares plans for this year's campaign]
Our Day is the annual celebration of the people who work in all areas of local government and keep communities running. It takes the form of a tweetathon, where people are invited to tweet during the day and share examples of their work. Last year, it trended nationally at number one and reached over 20 million people, but we want to make #OurDay 2017 the biggest yet.
This year's #OurDay campaign has launched, and there are lots of ways that libraries can get involved.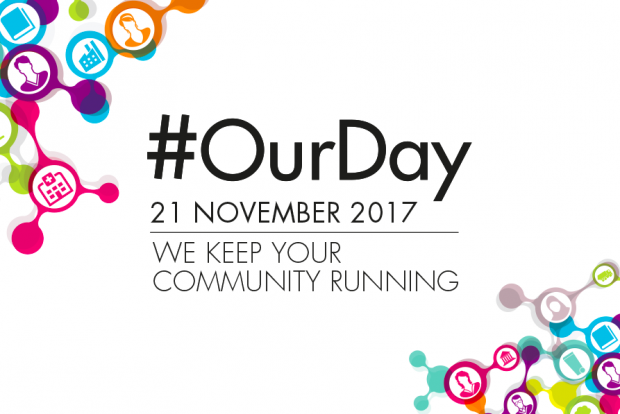 Examples from 2016
You can see examples from libraries that took part last year. They tweeted facts about reading and books, as well as about the mechanics of their service. They promoted their events and sessions, featured staff and visitors. Rotherham Libraries did an A-Z of library services throughout the day.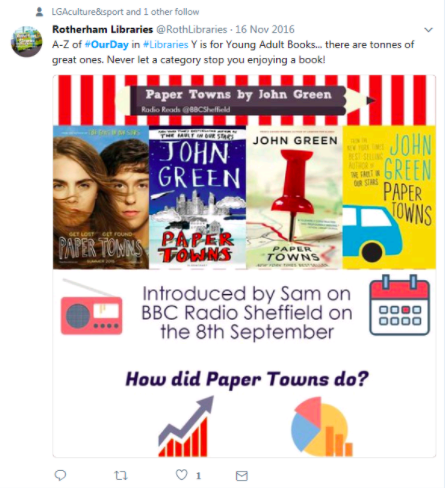 Practical suggestions
We've put together a how-to guide and toolkit of resources that should be helpful for libraries. The resources include editable and ready to use Twitter cards, posters, a Snapchat filter, photoboards and lots more.
The how-to guide has a range of suggestions for getting involved, graded by difficulty, and we would also suggest interviews with librarians – short videos work well – to show the real people in libraries and the services they provide.
Think about signing up to the 2 thunderclaps planned by the LGA with your library account (and any personal one!)
Let your followers know about the day, encourage them to sign up to the Thunderclaps and signpost them to the #OurDay website. Perhaps use one of these sample tweets:
On 21 November, do keep an eye out for #OurDay tweets and retweet as appropriate.
-----------------------------
Please note, this is a guest blog. Views expressed here do not necessarily represent the views of DCMS or the Libraries Taskforce