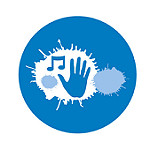 [Editor's note: This guest post was written by the Laura Saxton, a member of the 64 million artists project team. She invites library teams to get involved with their January Challenge]
Cultivating an open and accessible culture of learning? Encouraging creativity and collaboration? Developing diverse spaces for communities to experiment and have fun together?
If this sounds like your library, we want to say... us too! We also thrive to create those environments, therefore we're inviting libraries to partner with us on our upcoming campaign: the January Challenge 2018.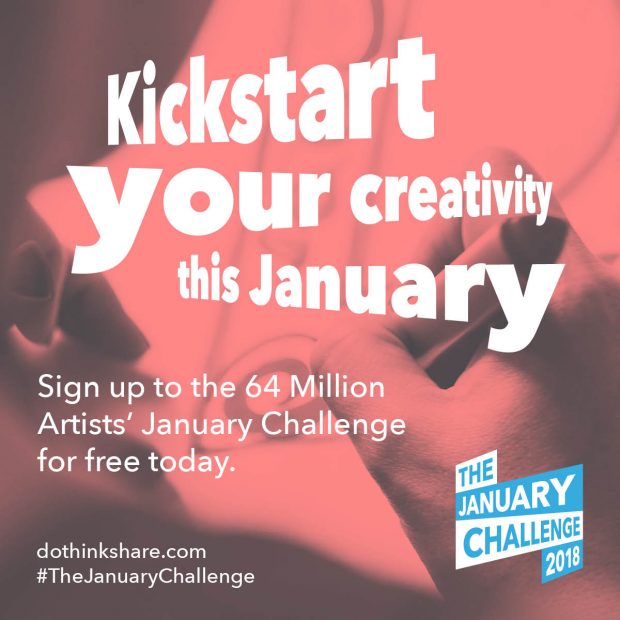 At 64 Million Artists, we think everyone is creative and that being creative is all about trying something new, having fun, expressing yourself and connecting with others. It's not about being perfect - it's just about having a go.
What does the challenge involve?
This is the 4th year of 64 Million Artists' January Challenge and it's set to be bigger than ever! The idea is simple. Each day in January, we'll send you a short creative challenge to do. It will only take 5 or 10 minutes to complete, it's free and any materials you need should be easy to find (a pen, paper, random junk in your recycling bin, a sense of humour, etc). The challenge might be writing a poem or drawing a picture, or it might be thinking your way around a problem or going on a mini-adventure. You never know what to expect!
Sign your library up to get further information and kickstart a creative journey for your communities.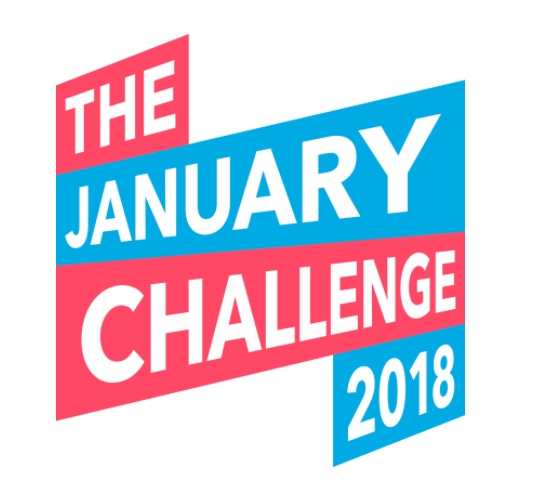 Want to share with your library members?
We have made this 'Pass It On' pack (written and visual content available to share and promote the challenge with others). It includes information on the January Challenge, e-invites, social media graphics, example of social media posts and print posters.
This year, we are crowdsourcing challenges from suggestions. All ideas can be sent to hello@64millionartists.com or on our social media (Twitter, Facebook or Instagram). Also, please do get in touch if you have any questions.
We look forward to seeing you in January!
----------------------------------
Please note, this is a guest blog. Views expressed here do not necessarily represent the views of DCMS or the Libraries Taskforce