[Editor's note: This guest post was written by Howard Davies, Information policy manager at the National Archives, Kew)
With libraries in the public sector being subject to the 2015 Re-use of Public Sector Information Regulations, it is now opportune to consider what they mean for libraries.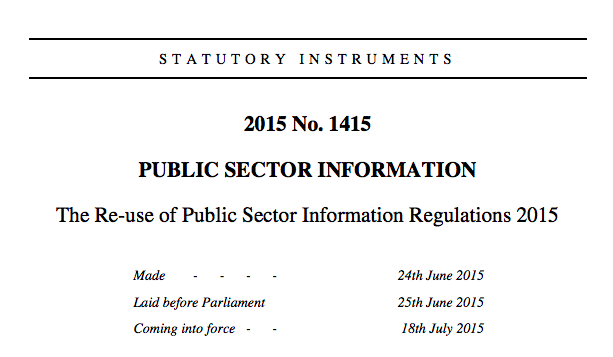 The Regulations are all about enabling the re-use of information held by public sector bodies as part of their public task. Taxpayers have paid for the production and collection of this information, and the principle is that they (taxpayers) should be able to re-use it simply.
Guidance and examples
The good news is that there is published guidance for libraries and other cultural sector bodies thinking about re-use, produced by The National Archives. This guidance sets out clearly what libraries should do to comply.
The Regulations only apply to "public task" information in libraries. Understanding what your public task consists of is not always straightforward – but there are some local authority and university library services that have already published public task statements. Take a look at some examples from:
The national libraries (the British Library and the National Libraries of Scotland and Wales) and many university libraries have also published public task statements. Some local authority library services will have been covered by public task statements issued by their Authorities (for example, the statement published by Herefordshire County Council). Because the Regulations work differently for cultural public sector bodies, there can be a case for libraries having separate public task statements from their parent local authorities. Again, there is guidance available from The National Archives on how to set out your public task.
The Regulations - detail
The Regulations cover both corporate information and information held as part of a library's collections. They set out that anybody can ask to re-use library information, and encourage libraries to enable re-use (though they retain the ability not to allow re-use requests). In general, it is expected that corporate information, such as library policies, opening hours and available facilities, will be freely available to be re-used. The Open Government Licence is the most convenient way to enable this, being both free and simple to use.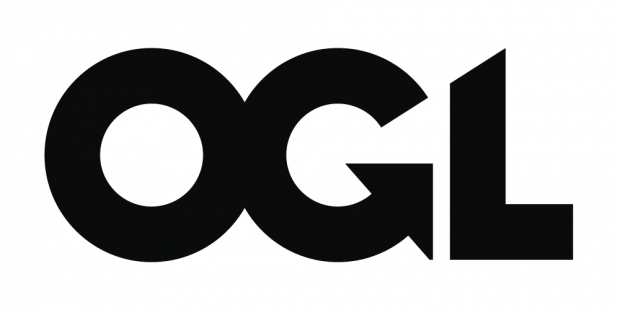 The Regulations exclude third party IP, so items from book collections which are still in copyright are not within scope of the Regulations. But library special collections of archival material (such as photographs and documents held in a local history collection) are covered. The Regulations set out the ability of libraries to charge and make a return on investment for the re-use of such material (Regulation 15), and enable libraries to make exclusive arrangements (which are otherwise generally not permitted) to enable the digitisation of cultural resources (Regulation 14).
So the Regulations do offer the prospect of allowing libraries to make their special collections more widely available and better promoted by digitising them, with a commercial partner if appropriate, potentially both generating income and contributing to the preservation of the collections by encouraging online access rather than continuing production of the original items.
Public sector library workers are encouraged to explore the guidance, make sure that they are complying with the Regulations, and to consider the opportunities to open up their information for re-use.
------------------------------------------------
Please note, this is a guest blog. Views expressed here do not necessarily represent the views of DCMS or the Libraries Taskforce