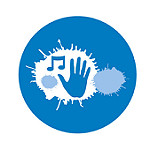 [Editor's note: Libraries Unlimited's Daniel Clark writes about their NPO programme - another in our series to introduce the 6 library services in the Arts Council England portfolio.]
As the newly appointed Creative Director at Libraries Unlimited, I'm excited to share our plans and concepts as a new National Portfolio Organisation (NPO).
Following on from the success of our ACE Libraries Opportunities for Everyone Innovation Fund project called Unlimited Potential, the aim of our NPO programme is to find an artistic approach that celebrates the uniqueness of libraries as a cultural space. We want to ensure that libraries remain a vital asset to communities and stay current without losing our core purposes, to promote and encourage a love of reading and supporting people to explore and connect to the wider world.
Our programme of events and activities will focus on three main strands: Discover, Create, Explore, all of which can be unlocked with one small key.
It starts with a library card. A key to unlock a whole new world of curated cultural collections. A world of knowledge, imagination and experiences, supported by a growing group of Cultural Developers – library staff acting as ambassadors and champions - to help you navigate this exciting new experience.
Discover
Through a series of partnerships with leading national and international cultural organisations and institutions, the Discover programme will allow our libraries, from the most rural to the most central, to offer a unique and inspiring programme of performances, talks, debates and masterclasses from the world's greatest minds and institutions.
Building on our existing relationship with the British Library's Living Knowledge Network, we're planning to partner with organisations such as the Royal Shakespeare Company, Film Hub South West, The National Centre of Writing and many more. Here, you're as likely to hear a MC perform from The Roundhouse as you are to see an award-winning piece of children's theatre beamed live from the Unicorn Theatre.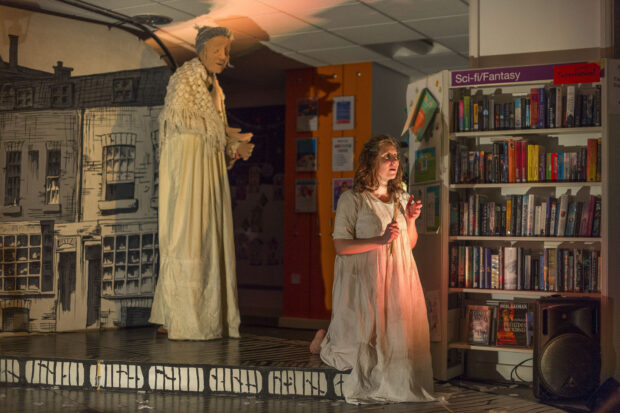 On top of this, we want to bring these experiences to life so that people don't just see them but can feel them, hear them and touch them, fully immersing themselves in the atmosphere. Through new technologies such as Virtual Reality (VR) and 3D sound, we want our audiences to experience something special in our community venues.
Create
Create is our 'Made in the Library' commissioning arm. Through this we will work with writers, artists, technologists and audiences to create unlikely, inclusive and poignant works of art for libraries.
We aim to collaborate closely with specific audiences to find out what people want and need from their library, and what we can bring to communities that isn't already available in other venues. The purpose of this strand is to redefine libraries and the spaces within them.
We hope to use facilities such as our FabLabs, Business and Intellectual Property Centres and our special collections to create new and inspired artwork and displays within libraries that embrace different generations, cultures and community needs. This could be anything from an author collaborating with a game designer to make an explorable novel, a new search engine that connects people from different generations or locations, an art installation that is designed to bring people together in one space to reduce loneliness or a graphic novel created with digital paints that can trigger sounds to help tell a story.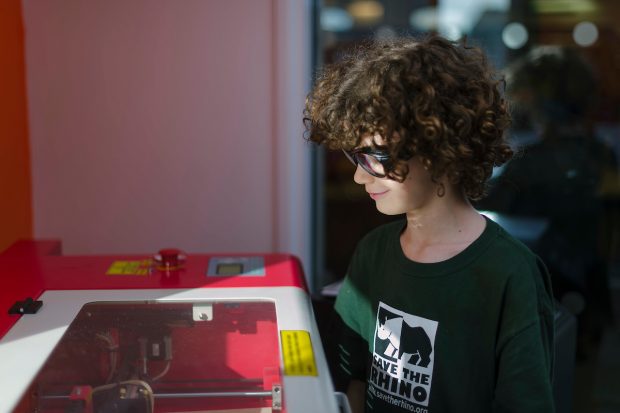 These artworks will be physical, useable and creative pieces that will be visible within our libraries, and open and available for people to interact with. The aim of all of our commissions is to create new works for the library that use technology to bring people across our libraries together and generate innovative work that can easily tour around our library network.
Made in the Library will become our own unique identity for all artworks that are commissioned and created within a library context. It will become a stamp of authenticity, creativity and innovation, representing literature, libraries and the people within them.
Explore
Explore is a new type of touring network that will connect our 'Discover' strand across all libraries and venues. It's a way to use our physical network to build a sustainable model for art and culture, reaching even the most remote communities that might not normally expect to be able to access high quality cultural events and activities.
Through Explore, we will tour some of our Made in the Library projects made alongside high quality organisations such as Beaford Arts and Burton at Bideford. Using our courier network across our libraries, we will send our performances, artwork and exhibitions to explore each and every community. A web of ready-made venues, live screening spaces that can showcase high quality art events in one library and many libraries simultaneously; 2 cutting edge FabLabs can recreate situational 3D artworks; a courier network built for books can also transport bespoke commissioned artworks to a network of libraries.
Aspirations
We want all of our libraries and communities to benefit from Libraries Unlimited being an NPO, and our Explore strand is dedicated to ensuring that we can reach as many locations as possible. Our hope is to simultaneously show art performances and experiences across the county, creating a connected community across our rural county and building relationships and shared experiences from one village to the next.
Our desire is to grow and encourage the creativity of our libraries and users while enriching our core values. We will pair the best of culture with the most cutting-edge technology to bring people and communities together. We also hope to upskill and empower our staff as Cultural Developers to learn and share with one another by creating library-led resource packs, letting library staff share information on how to successfully programme high quality cultural events in their space.
With just a simple library card as a key, every person in every community, no matter how rural or urban, can have access to even more cultural resources, opportunities and databases that can inspire and expand them. Just one key to make a world of great art and culture accessible to all.
Keep in touch with activities run by Libraries Unlimited by following them on twitter or look at their website.
------------------------------------------------
Please note, this is a guest blog. Views expressed here do not necessarily represent the views of DCMS or the Libraries Taskforce