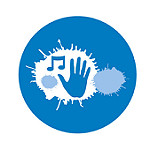 [Editor's note: Linda Bloomfield was Harry Potter Creative Producer (Regional), working for The Living Knowledge Network and the British Library]
On 20 October 2017, to celebrate the 20th anniversary of the publication of Harry Potter and the Philosopher's Stone by J.K. Rowling, the British Library and the Living Knowledge Network launched the largest ever national exhibition of its kind in the UK: Harry Potter: A History of Magic.
Displays launched simultaneously in 20 public libraries across the country in tandem with the main exhibition at the British Library in London, and between 20 October 2017 and 28 February 2018 the displays toured a total of 40 libraries, from big cities to small towns, across England, Scotland and Northern Ireland.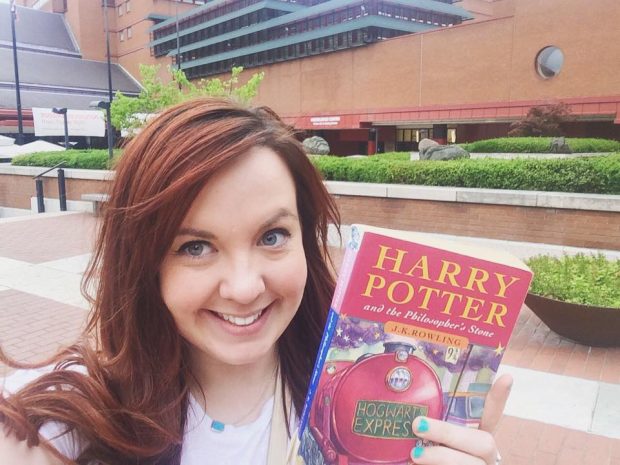 The specially-designed panel displays, themed around the subjects studied at Hogwarts School of Witchcraft and Wizardry, featured images of some of the rare books, manuscripts and magical objects featured in the British Library's exhibition in London, as well as images of material from J.K. Rowling and Bloomsbury's own collections. Most libraries also displayed amazing items from their own collections, celebrating the magical and historical roots in each local area. 500 physical items were showcased in total, some of which went on display to the public for the very first time such as rare books Theatrum Botanicum, The Botanical Register and Astronomical Observations in Exeter, a botanical collection dating back to the 15th century in Leeds, and some articles from the occult collection in Glasgow.
Visitors and what they saw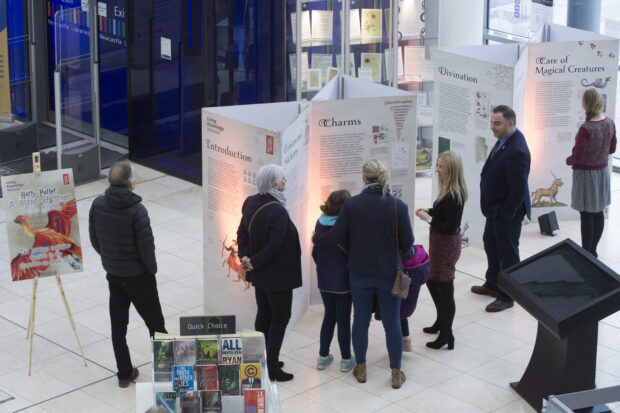 The visitor figures are astounding: over 170,000 visitors in London, and over 775,000 people visited the regional displays, including 50 schools visits, and over 14,000 people attended events linked to the exhibition. These included:
Harry Potter Quiz Nights in association with Pottermore
live-streamed Hogwarts Curriculum Lectures from experts in magical territories including astronomy, herbology and divination
talks from high-profile speakers such as Jim Kay and Olivia Lomenech-Gill speaking on their experiences illustrating the Harry Potter books
an exclusive story-telling event in partnership with Bloomsbury called Beasts Among the Bookshelves
The most popular livestream in the series was Women, Witches, Witch Trials, which was screened live by 7 libraries and watched by over 280 people outside London - a new record for the Living Knowledge Network. We're thrilled the exhibition has been so popular because it's another step towards making the British Library's collections more accessible to people outside London, but also because it's been an opportunity for libraries to showcase some spectacular hidden gems from their stacks that library staff have been excited to discover and library visitors have been keen to see and share.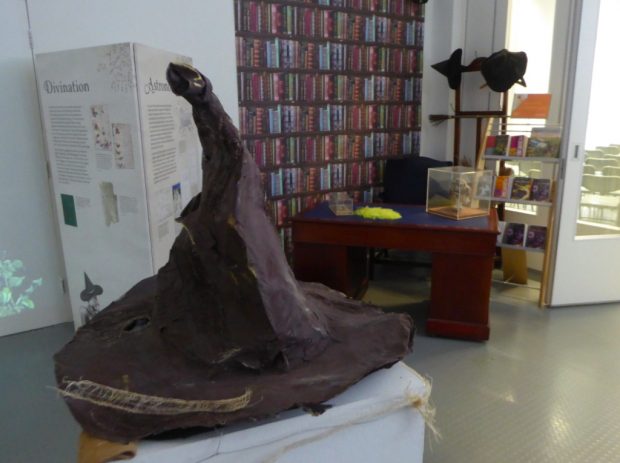 Catalyst for new partnerships
The project has been a catalyst for libraries to strengthen existing or form new partnerships with other local cultural institutions including museums, universities and theatres, which for staff was one of the main highlights of taking part. Over 100 partnerships were made or renewed during the project, and several of these have led to plans for working together again in future. As well as borrowing items to display, these partnerships led to some really exciting offers as part of the exhibition, including:
the enormous range of events in Sheffield Central Library's programme in partnership with the University of Sheffield and Sheffield Hallam University
special herbology themed events created in collaboration between Edinburgh Central Library and the Royal Botanic Garden, including streaming Anna Pavord's herbology lecture live from London to the herbarium at the RBGE
Leeds Central Library's unique collaboration with The Plant Room to create an interactive 'herbology room' installation which housed their own special collection of rare botanical books and illustrations
Great Yarmouth Library in Norfolk teaming up with the Tolhouse Museum next door, using their space as a candle-lit setting for a Harry Potter Quiz Night
The exhibition also led to some new ways of working, for example in Huddersfield where a team of young volunteers were recruited to lead family events during the exhibition. The volunteers gained vital skills in communication, events planning and management, and had a lot of fun too! We're delighted that several of the same youth team have signed up to volunteer on other events at Huddersfield Central Library in the next few months.
Media interest
Harry Potter: A History of Magic gained a huge amount of traction with press and on social media, and a significant portion of that was coverage of the regional displays. This helped increase profile and visibility not just for the exhibition and the Living Knowledge Network, but also for the libraries taking part - the majority have seen increased visitor figures and increased engagement online, and in some cases digital engagement reached record numbers.
We are absolutely delighted that the exhibition was such a resounding success.
The Living Knowledge Network
The Living Knowledge Network is all about sharing resources, skills and ideas to make our intellectual heritage available to everyone. The Harry Potter stories were the perfect subject for the launch of our first national exhibition as they resonate so deeply with people and are so close to so many people's hearts. It's been an exciting, challenging, ambitious and brilliant project to be part of, and for me personally has been one of the highlights of my career (and probably the best job title I'll ever have!). Though I'm sad this one is over, the legacy will live on and I have no doubt the Living Knowledge Network has other projects just as exciting up their sleeve, to be revealed in the months and years to come.
If you worked on the project or visited a display, we hope you enjoyed the experience and we thank you for being part of this record-breaking exhibition. None of it would have been possible without the commitment and support of the Living Knowledge Network partner libraries and the incredible library staff who continue to make them thrive as creative, accessible, educational hubs for everyone.
This project was kindly supported by the British Library, the Living Knowledge Network and founding partners the National Libraries of Scotland and Wales, in partnership and with thanks to Bloomsbury, J.K. Rowling's Wizarding World, Pottermore and Google Arts & Culture.
Find out more about the Living Knowledge Network on their website, and Please get in touch living.knowledge@bl.uk if you are interested in a programming or funding relationship with the Living Knowledge Network.
--------------------------------------------------------------------
Please note, this is a guest blog. Views expressed here do not necessarily represent the views of DCMS or the Libraries Taskforce