[Editor's note: Guest post from James Boyes, Marketing Communications Account Manager in East Sussex Council]
The Brassey Institute in Hastings is an imposing Gothic Revival-style building tucked away from the seafront.
Built for former Hastings MP Thomas Brassey, the Institute first opened in 1881, before being presented to the town 6 years later to house a museum, school of arts and science and a library. Over the years, the school and museum had moved out leaving the library as the sole occupant since 1982.
In June, the library celebrated its re-opening following an extensive £9.5m refurbishment across its 4 floors, the third library in the county to benefit from significant capital investment over recent years - new libraries having been opened in Newhaven and Seaford.
Refurbishing a historic building
The Hastings library refurbishment started 3 years ago and work on the Grade II listed building proved to be complex and lengthy. Heritage specialists helped to ensure that existing features were retained and protected, in particular the crumbling façade which was replaced by bath stone that was actually older than the original stone, mined from the original seam in the same quarry 160 years ago.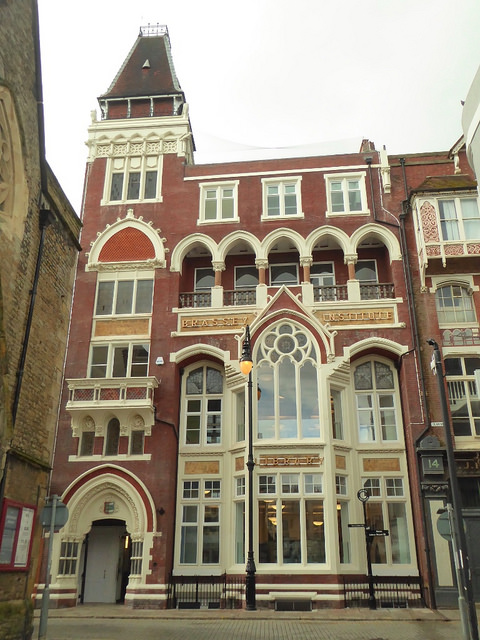 A new learning suite with 20 computers and staffed by tutors provides access to online courses to help people gain qualifications and look for jobs, alongside IT For You sessions which provide basic IT skills training and development and Computer Buddy sessions which help people get online.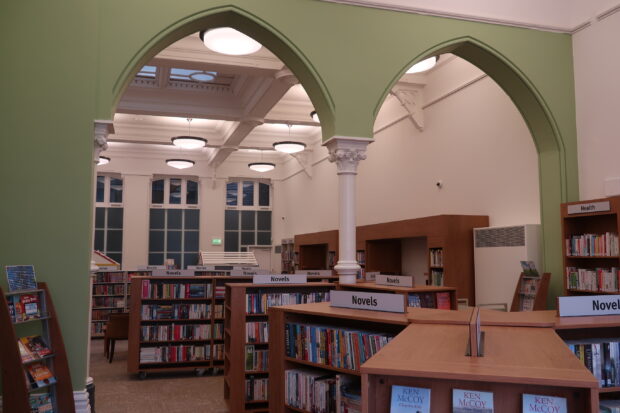 A number of local services are also co-located within the building now too. Citizens Advice provides drop-in bureau sessions, whilst Hastings Advice and Representation offers support for residents with benefit claims. Earlier this month, parking services were made available from the library (as well as Lewes and Eastbourne libraries) allowing residents to pay parking fines or purchase scratch card parking permits.
New children's library
The library has 25,000 new items of stock and now incorporates a fantastic new children's library which replaces the previous one which used to be in a cramped building nearby. This floor proudly displays a unique 12 foot long frieze designed by world-renowned illustrator, author and resident of the town Sir Quentin Blake, depicting the historic Stade area of town, with young readers suspended in mid-air enjoying their books.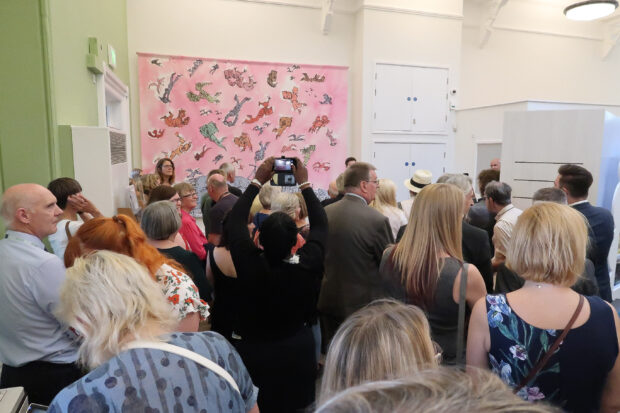 Talking about his artwork, Sir Quentin said: "I am deeply convinced of the importance of young people reading: they can be guided to valuable books but it is also a way of their pursuing their own explanations and creating their own education. We can say metaphysically that books allow them to fly, which is why I drew them actually flying on their books – and happily that could be over Hastings fishing beach so we know where they are."
The library has proven to be very popular with residents. "What a stunner," exclaimed one on social media. "I love love LOVE the new library," said another, "Thank you for this beautiful resource in our town." Hopefully Thomas Brassey would have approved too.
Transforming the library service
The project illustrates East Sussex County Council's (ESCC) shared commitment, not only to a modern and efficient library service, but also to Hastings itself, an area of deprivation and need.
Recognising and defining areas of need has played a major role in ESCC's Libraries Transformation Programme (LTP). It's designed to deliver a modern and sustainable library service for East Sussex based on current and future needs for the county, as well as delivering required savings of £2m.
The library service has seen changes to demand over the past decade - as people's lives have changed so has the way they use the libraries. Visits to libraries and the number of items borrowed both dropped by 40% over the past ten years, despite an increase in the number of digital loans over the same period.
The LTP included an internal review of the county council's library service and underpinned the development of the Libraries Strategic Commissioning Strategy. This focused on four strategic outcomes based on need, all of which now play a key role in provision throughout the library service: improving child and adult literacy; supporting the economy; better health and well-being; and increasing digital inclusion.
The implementation of the strategy will see limited resources focussed where they can have the greatest impact on residents' lives, whilst delivering savings of £653,000. To achieve this, 7 of the 24 library buildings closed and the mobile library service ceased.
The service is now well-placed to meet the changing needs of residents. Increased investment in the eLibrary is welcomed throughout the county, whilst the launch of a new community library card means that rural areas in particular have access to library stock.
More outreach work is being delivered in the most disadvantaged communities linking up with children's centres; homework and study clubs will be trialled soon in libraries; and a teacher's library card will allow teaching staff to borrow items for use in the classroom.
To find out what is happening in East Sussex libraries, take a look at their website or their Facebook pages.
---------------------------------------------------------------------
Please note, this is a guest blog. Views expressed here do not necessarily represent the views of DCMS or the Libraries Taskforce