[Editor's note: Guest post written by Peter Gaw, CEO of Inspire – Culture, Learning and Libraries]
Nottinghamshire libraries is now delivered by Inspire – Culture, Learning and Libraries a charitable mutual established in 2016. Nottinghamshire County Council commissions Inspire to deliver a range of cultural and learning services, including the library service.
The Strategy for Nottinghamshire libraries was approved by the full council in December 2012. This was at a time of significant financial reductions and challenge across the council, including significant revenue reductions in the libraries budget.
The strategy reaffirmed a cross party support for the library service, and the council desire not to lose the outcomes of a well-loved and formerly well-resourced service. Part of the strategy highlighted the possibility of an alternative operating model, the development of supported community partnership libraries and the need to invest in the buildings and IT infrastructure to make savings and modernise the offer.
Capital programme of modernisation
The council developed a capital programme to modernise the network of libraries through both new builds and large-scale refurbishments, aligned with it strategic investment in planned maintenance works. The linking of the two was crucial as this reduced overall cost, limited closures and produced buildings that were more sustainable and would not require further major work for at least 20 years. In addition, investments in energy saving and co-locations were included as appropriate to the site and locality.
For the library service the development of a funded programme formalised its capacity to deliver a series of new designs. It helped develop in-house experience and skills to ensure the service was able to both project manage and ensure all aspects of the projects (design, layout, graphics, fittings, fixtures, furnishing, stock and IT) were co-ordinated, appropriate for the local community and inspiring for the customer.
Each project learned from the last, resulting in the most recent refurbishments (those at the end of the list) being better than the first ones undertaken So there is something about being patient! The order of projects had no political influence from either administration, but were based on need and planned maintenance scheduling.
This investment, of nearly £20 million over the last 10 years, has significantly improved the service and the expectations of customers and stakeholders. At a time of reducing revenue this investment has enabled building running costs to be reduced, allowed for greater customer self-service and the delivery of a rich cultural, heritage and learning programme.
Working with designers
We have worked with Opening the Book on larger projects and Demco interiors for smaller ones, building good relationships, to ensure we get the best out of their skills, whilst ensuring we are able to get the best for Nottinghamshire. Knowing what you want from a supplier is critical, remember you are paying them, they will always give you what they think you need, unless you are clear on what you want.
From our very first projects, we wanted to avoid any feel of a corporate look or environment, and any type of municipal stamp or corporate council branding of our spaces. We worked with an independent design agency (New English Design - NED) based in Leicester to customise the presentation and graphics to the needs of each site, building and community context. This has worked well, and the Mansfield Central Library project won a national industry award for NED and Beeston Library is up for a regional design award. NED have also published case studies on their work in Arnold library, West Bridgford, and Stapleford.
We co-produce the final design, and although it is always a last-minute scramble, it is often the aspect of the refurbishment we get the most positive comments about, especially in some of our very boring 1960s buildings. For our older buildings that had been subject to 1960s and 1970s treatment, we have tried to reflect the original period design and layout. Recently the Beeston Library refurbishment restored and re-opened the original 1930s entrance making the whole building face the right way and highlight its façade, rather than hide it and force customers around the back to a 1960s side entrance.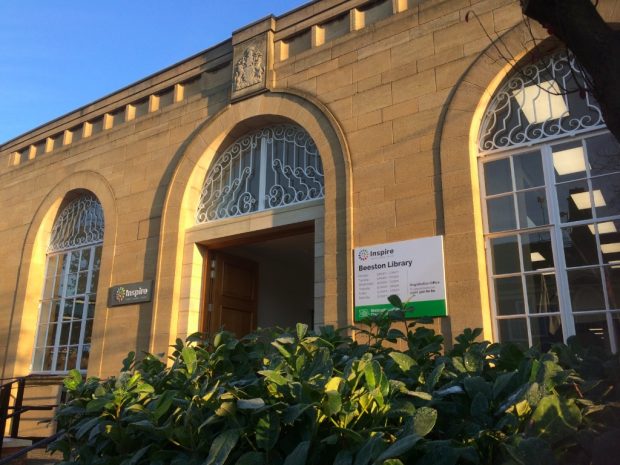 Working with architects, designers and contractors is important. For us the development of the ARC Partnership (a council and Scape Group joint property company) has worked well and has delivered well managed construction projects and sustainable buildings, which support our layouts, designs, customer and staff needs.
Book stock and space
The other area we always aim to get right is the book stock, with plenty of new books, lots of profiling, weeding and displaying material face on. Not librarianship rocket science, but if you don't get this right you can forget your nice carpet, digital screens and baby changing facility.
All our sites give at least 35% of the floor space to a designated children's area in a prominent position. Larger sites will always have a gallery and a flexible performance space with lighting and sound equipment where appropriate. Meeting rooms are also essential and where possible we have increased the number, incorporated digital screens, kitchens and furniture stores.
Changing the building has a significant impact on customer experiences and expectations and does require staff to respond to that change. A good refurbishment should result in more business. A staff training, and development programme is always undertaken, even with the smallest team. Also during the period of closure, even if there is a temporary library provided, staff work in other libraries to gain wider experiences, and gain new skills and knowledge.
Learning from early mistakes
Where we have been weak at times is considering the external appearance of some of our buildings and ensuring signage is clear. A large sign saying LIBRARY really does help. During the closed period we will always have a banner on site reassuring the community we are refurbishing, not closing, with information about the new offer, opening hours and temporary facilities.
In terms of opening we always have a soft opening, with an official opening on a Saturday (no more wet Wednesday afternoons, with a single dignitary and a few council officers). We do it on an open day, ensure we have lots of cake and a planned programme of events and activities, even in the smallest library. We aim to get existing and new customers in to celebrate their library and hopefully build new audiences for our service offer.
This approach is also to affirm to politicians and stakeholders that the library is a success, relevant and popular, and worthy of their continued support. This is particularly important for new councillors or when political control changes.
We will also contact lapsed library customers and have a targeted communications campaign using marketing insight sources to ensure we talk to users in the right ways.
And still more to come
Over the last 10 years we have refurbished or re-located 38 of our 60-site library network, with 3 projects due to be completed in the next 18 months. The challenge now is maintaining standards and continually exploiting the resources and the flexibility we tried to design in. Our designation as an Arts Council NPO to deliver cultural programmes for children and young people through the library network will enable us to fully exploit the great spaces we have created. We are also delivering a range of cultural and learning programmes for families and adults with our newly designed spaces becoming really popular and often fully booked.
We have thousands of pictures of our work. Examples follow - to see more, come and visit us. Also visit us online at www.inspireculture.org.uk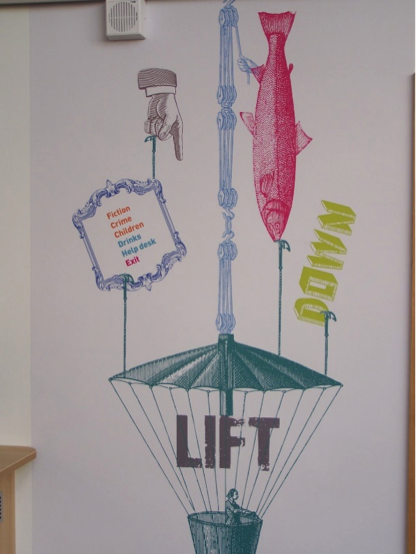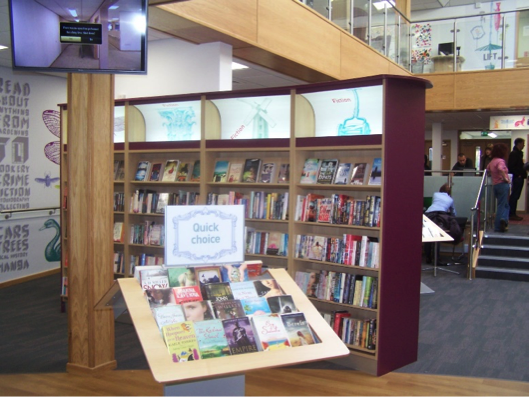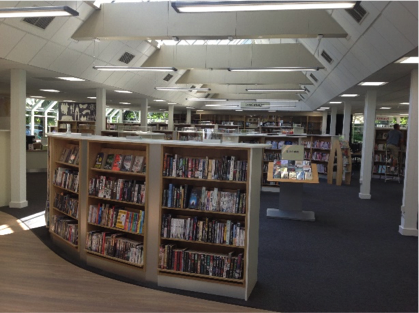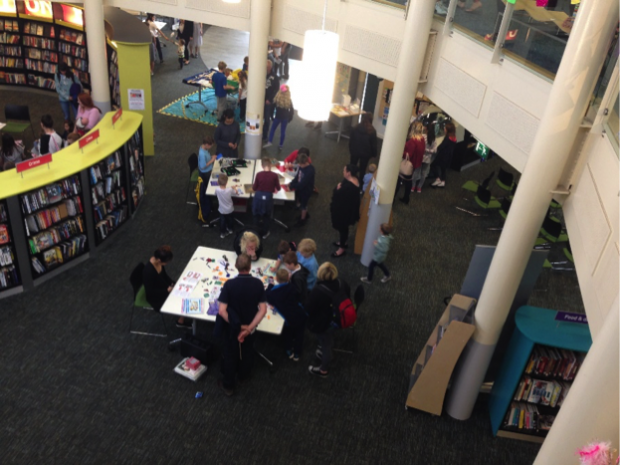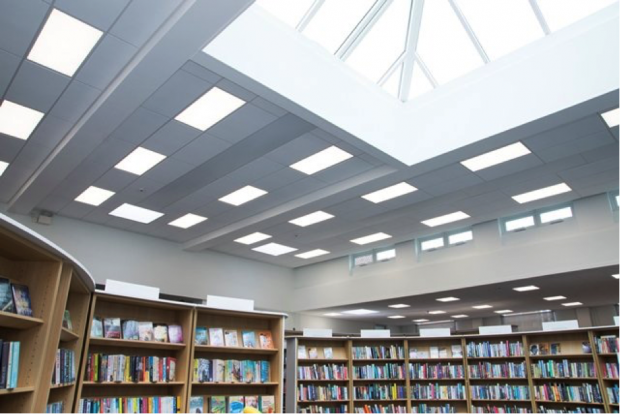 -----------------------------------------------------
Please note, this is a guest blog. Views expressed here do not necessarily represent the views of DCMS or the Libraries Taskforce