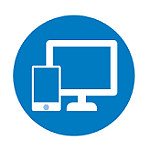 [Editor's note: Guest post written by Gina Nicholls, Information and Learning Services Manager, Carlos Herrero and Waseem Hafiz, Customer Services Assistants in Buckinghamshire libraries]
The Community Challenge Prize was launched at the Digital Evolution conference last year by Good Things Foundation and Joseph Rowntree Foundation. Entrants were asked to answer the question "how would you spend £2,000 to help people spend less money?" The process was open to all Online Centres network members.
Initially an outline idea had to be submitted and from the original 90 entries, High Wycombe Library was amongst the 30 Online Centres chosen to attend a workshop stage where we were further able to explore and develop our idea. We then had to submit a video of no longer than 5 minutes explaining our idea. This was a new challenge for us and we were fortunate enough to have staff who rose to meet it! We were delighted then to hear in June this year that we were one of 10 winners of the £2,000 prizes.
Our project
High Wycombe Library has identified that many individuals in their community do not have the digital skills necessary to find transport information online. This means that these individuals are not able to choose the most economical fares and routes to save money. Our video proposed ways to save the public money on transport by using digital resources such as dedicated travel apps and websites.
We were able to evidence that we were meeting a real need and show that the library service could meet this need through staff knowledge and our digital inclusion offer. A well-tailored workshop in a calm and trusted location such as the library could go a long way towards helping members of the public take the first steps into this ever-growing technological world.
Travel apps tend to have useful features such as live maps, which show users exactly where buses are. They can save people time when they notice their transport is delayed, and hopefully they can make other arrangements. They can also keep users informed of any changes to travel timetables. But even with all these useful features available, not everyone knows how to access them. Demonstrating their use to the public can go a long way in changing this.
Award ceremony
We (Gina, Carlos and Waseem) were invited to attend the award ceremony at the Houses of Parliament and represent Buckinghamshire County Council's Library Service. The Chief Executive of Good Things Foundation Helen Milner gave a speech recapping the important achievements her organisation had made this past year, including the Community Challenge Prize initiative. The Lord Knight of Weymouth was also in attendance along with High Wycombe's MP Steve Baker.
We heard from winners from all across the country with very interesting ideas on how to improve the lives of those living in their local communities. This ranged from ideas such as creating board games to teach people how to manage their money, to creating recipe books for those using food banks.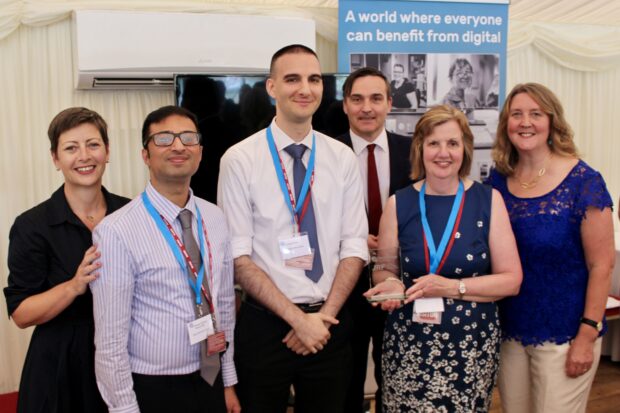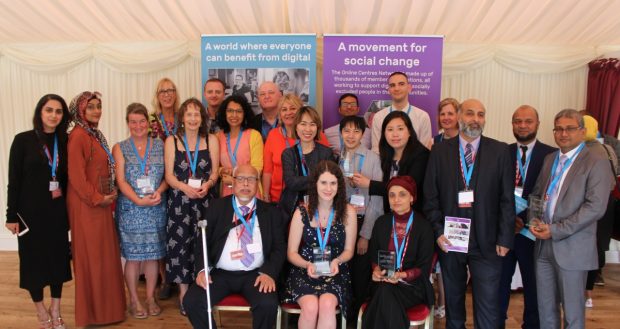 It was an enjoyable event and provided the opportunity to mingle with a variety of organisations. It was also a great opportunity to raise the profile of how libraries can support digital inclusion and the advantages that it brings. We encourage more libraries to take part in future projects like this as it really does make a difference.
The next step in our project will involve running workshops with travel companies during Get Online Week in October. For more information and details of the other winners please see:
-----------------------------------------------------------------------
Please note, this is a guest blog. Views expressed here do not necessarily represent the views of DCMS or the Libraries Taskforce