[Editor's note: Guest post written by Chris Moore, Library Operations and Development Manager for Wiltshire Council, who describes the range of activities taking place in the city since it hit the headlines in March 2018]
Salisbury is a beautiful medieval city, with enviable heritage and architecture, great shopping, and a vibrant cultural life.
It's a great place to visit and attracts tourists from across the world.
Creative programme in Salisbury
Salisbury library, located in the city's Market Place, is one of the busiest in the south west region offering a range of services for both local residents and visitors, including:
support for Salisbury Literary Festival which takes place 17-22 October; and will host Matt Haig, as well as a talk about Hardy's Wessex
helping with the success of the inaugural Salisbury History Festival - a sell-out programme that took place in August
a Creative Wiltshire-programmed event with Harry Potter illustrator Cliff Wright at Salisbury library over the August Bank Holiday weekend, including a special Sunday art session for families
hosting a range of exhibitions at The Galleries located in the library including Zac Newham, featuring art based on the surrounding area
this year's Summer Reading Challenge, which attracted almost 1,000 children in Salisbury
Rhyme times (including a multi-lingual rhyme time) and a range of creative activities and wellbeing work will also be enhanced during this year's Libraries Week (8-13 October) with a talk from the director of Salisbury Literary Festival.
Next year the Salisbury International Festival will include a theatre event: "The Day I fell into a Book", that will be hosted in the library.
Providing support to the community
The library is supporting Salisbury getting back to normal following the events this year. It provides advice and support for businesses and residents and hosts community activities to bring people together to support the city. Wiltshire Police relocated its help point to the library following the need to clean up the police station at Bourne Hill. The co-location worked really well and increased visitors to the library.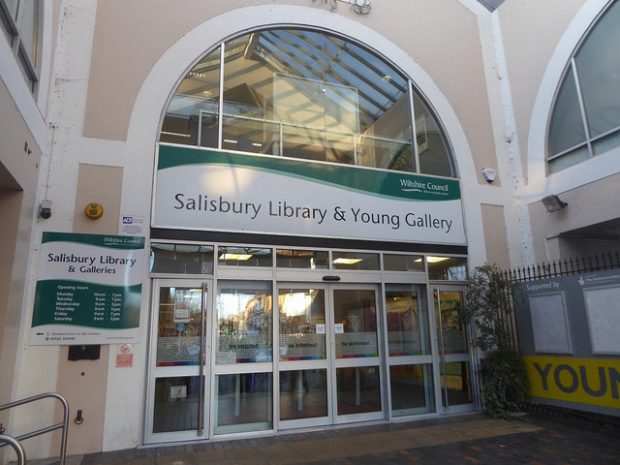 Across the county Wiltshire Council is developing Community Hubs, with libraries as an integral part, co-locating a range of community organisations and council services, with flexible space that can be used out of hours as a community resource and place to come together. Calne and Devizes are the first locations, with library use markedly increased in both places.
Salisbury hosts a busy and creative library and as the biggest branch in Wiltshire's network it demonstrates how libraries contribute to building strong and resilient communities, improving people's skills and wellbeing, and sparking the imagination of all ages and it helps to build those much needed community connections.
All visitors are very warmly welcomed.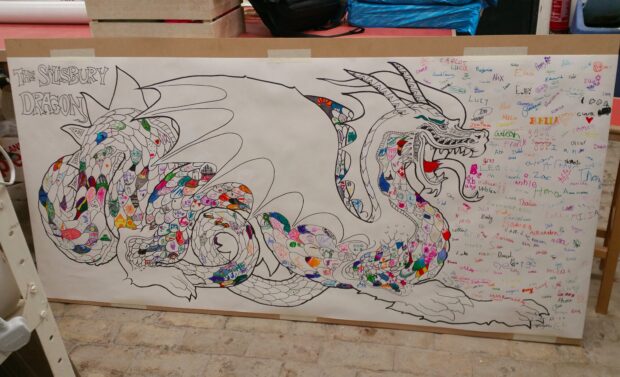 --------------------------------------------------------
Please note, this is a guest blog. Views expressed here do not necessarily represent the views of DCMS or the Libraries Taskforce