Congratulations to the 14 people working in or with the public libraries sector in England who were awarded honours in recognition of their contribution to libraries. From frontline staff to chief executives, their ideas, experience and enthusiasm have helped to improve libraries in their local area and nationally.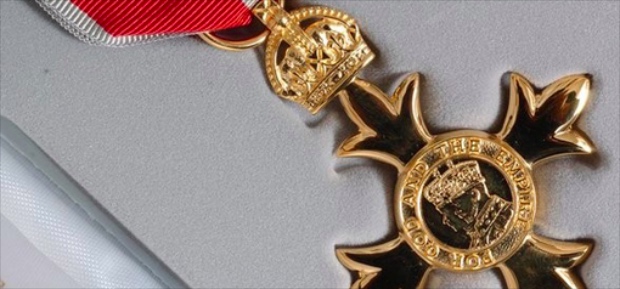 Officer of the Order of the British Empire (OBE)
Sue Wilkinson, Chief Executive of The Reading Agency, for services to literature and public libraries. During her 5 years at the Reading Agency, Sue strengthened the organisation's profile within the sector, increased recognition and support for national programmes such as Reading Friends and Quick Reads and led innovative work on the evidence of the impact of reading. She was also a much valued member of the Libraries Taskforce from its inception to her retirement in the summer.
Member of the Order of the British Empire (MBE)
Carol Bosworthack, Head of Barbican and Community Libraries for the City of London, for services to public libraries. Carol led the council's 'Libraries First' approach by developing partnerships across the authority to help achieve its aims for health, community and young people through the libraries. She's also led nationally for SCL/Libraries Connected on e-lending issues.
British Empire Medal (BEM)
Catherine Cooke, Application Support Officer in Westminster Libraries, for services to libraries. Catherine, a specialist in library systems, has worked for Westminster libraries for 40 years, receiving sector-wide recognition for her expertise. She chairs the BIC (Book Industries Communication) Libraries Committee, which brings together publishers, data aggregators, libraries systems providers and library services.
Jane Ellison for services to the arts, media and libraries. Jane worked with cultural organisations to find innovative and inclusive ways to help more people access culture and knowledge. When working for Radio 4 she launched Book of the Week, and produced Radio 4's History of the World in 100 Objects. She also made a significant contribution to public libraries partnerships work as a member of the Libraries Taskforce, and by championing successful campaign collaborations between the BBC and public libraries, such as #Lovetoread and #Getcreative and the Civilisations Festival. She is a trustee of Libraries Connected.
Angela Forster, Service Manager: Community Hubs, Libraries and Parks, Newcastle City Council, for services to public libraries. Angela developed the new City Library in Newcastle - one of the most visited libraries in the country. She also established a strong relationship with the British Library which led to the creation of the first Business and Intellectual Property Centre (BIPC) outside London.
Subnum Hariff-Khan, Library and Information Manager, Oldham Libraries and Culture Lead for Greater Manchester Libraries, for services to public libraries. Subnum is an advocate for the modern library service, with a clear vision based on people – users, potential users, partners and staff. A Clore Fellow, she is enthusiastic about community partnerships and fostering diversity; working with young people in the co-design and work of both libraries and museums. She is a Trustee of The Reading Agency.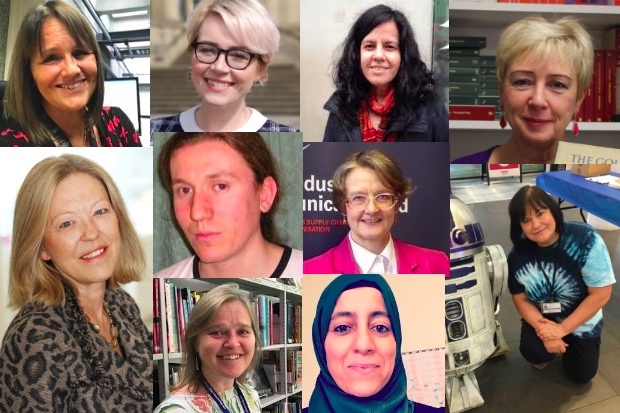 Amy Hearn, Digital Inclusion Coordinator, Leeds City Council, for services to libraries. Amy started and led a programme to get micro:bits into libraries around the UK and has been influential in bringing coding and making to young audiences. She is one of the team working on a range of digital inclusion projects as part of Leeds Council's 100% Digital initiative.
Anthony Hopkins, Head of Library and Heritage Services for the London Borough of Merton, for services to public libraries. Under Anthony's leadership, Merton is a high performing and nationally recognised library service, developing new and improved services in challenging circumstances. He has been a leading light in developing consortium approaches to library provision and systems across London; and he instigated London-wide initiatives such as the 2017 London Libraries Worlds of Possibilities Festival, which offered a range of free events by artists, authors and thinkers, which is now a feature of annual Libraries Week celebrations across the capital; and involved introducing unexpected features such as persuading Jah Wobble to come forward as a libraries ambassador.  
Elizabeth Hutchinson, Head of Learning and Development for the Guile-Alles public library, Guernsey for services to libraries. Elizabeth promotes the value and impact of school library services on student attainment and progress, and the importance of information literacy within the curriculum, using her blog to highlight issues, and speaking at sector conferences nationally.  
Denise Jones, Liverpool Libraries, for services to libraries. Denise Jones, who has worked for Liverpool Libraries for over 30 years, is a co-founder of Liverpool Makefest (which is the biggest festival for 'makers of all types' in the UK), and she has shared her experience more widely to extend this movement across the sector. She has just been appointed a DO IT Hero by the European wide initiative, for her work in fostering entrepreneurial skills for young social innovators in an open digital world. 
Mark McCree, Head of Libraries, Blackpool Council, for services to public libraries. Mark has worked across the sector, leading projects that have encouraged widespread transformation of library services. He also served as National Libraries Manager for RNIB for 5 years; and worked closely with the then Society of Chief Librarians on the updating and development of its 6 Steps Promise, which focuses on improving access to public library services by blind or partially sighted people. 
Isabel Oswell, Head of Business Audiences, The British Library, for services to public libraries and entrepreneurship. Isabel played a critical role in setting up the BIPC at the British Library to support budding entrepreneurs, from all walks of life, to start up and run successful businesses. She has since worked ceaselessly to extend its reach successfully across the country, the success of which can be seen in the recent Democratising Entrepreneurship impact report.
Maria Reguera, Development Manager with Redbridge libraries, for services to libraries. Maria is a national digital champion who worked with the former Society of Chief Librarians to develop a toolkit on digital equipment and activities used by library services across the country. Her expertise was acknowledged by her appointment as a Carnegie Library Lab partner, a prestigious national award. She established some of the first Code Clubs and is committed to developing young people's interest and excitement in digital and STEM subjects.
Jacqui Thompson, ICT Learning Officer, Gateshead Council, for services to public libraries. Jacqui develops digital partnerships and activities in libraries to support the local community and children and young people's digital skills.
And in Northern Ireland, Philip McLaughlin was awarded an OBE for services to the community. He recently retired from Northern Ireland Libraries where he was branch manager at Strathfoyle Library. 
Nominating someone for an award
The Honours process provides a great opportunity to recognise outstanding individual achievements, and highlight the impressive work going on across public libraries all over the country that makes a significant positive difference to the lives of other people. 
To get an honour, people should have:
made a real impact in their community or workplace

gained the respect of their peers

changed things for the better

demonstrated innovation or entrepreneurship

exemplified the very best sustained and selfless voluntary service
They are not confined to people at senior levels, or those working nationally - nominations are welcome for people working at the frontline who have made a real difference locally too. If you would like to nominate someone for a national honour the Honours and Appointments Secretariat would love to hear from you.