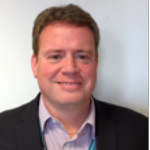 Lee Hemsworth
Lee started in Local Government in 1996 at York City Council and joined Leeds City Council in 2000.
In that time, Lee has performed a number of roles within LCC including Best Value Officer, Corporate Performance Manager, Head of Information and Knowledge Management, Chief Officer (Business Transformation), Chief Officer (Intelligence and Improvement) and his current role, Chief Officer (Customer Access).
Lee leads a team in excess of 800 FTE who provide simple and easy access to a range of Council and Partner services through face to face channels (Community Hubs and Libraries), telephone channels (Leeds City Council Corporate Contact Centre), digital channels (leeds.gov.uk) and Welfare and Benefits (Council Tax and Benefits, Financial Inclusion and Welfare Rights).
Lee Hemsworth, Chief Officer for Customer Access at Leeds City Council, shares Leeds' perspective on strategic planning