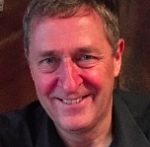 Mark Freeman
Mark Freeman is Libraries and Information Services Manager in Stockton-on-Tees and has worked in libraries for over 35 years in a number of authorities including Northamptonshire, North Yorkshire and South Tyneside. Mark has been a committed member of SCL who has led the SCL/Share the Vision Six Steps Promise since it began in 2011.
Mark will take over as President of SCL from Neil MacInnes in June 2018
Mark Freeman writes about the 2 new spaces in Stockton's libraries: feeding creativity and developing skills, and stimulating the imagination.
Mark Freeman writes about the refurbishment and reopening of Yarm library.
Guest post about the Six Steps Promise.