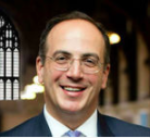 Michael Ellis MP
Michael Ellis MP is Parliamentary Under Secretary of State for Arts, Heritage and Tourism. The libraries portfolio is part of that ministerial responsibility.
Michael Ellis MP, Libraries minister, introduces Libraries Week and writes about what they mean to him and his ministerial priorities
Michael Ellis MP, the new Libraries Minister shares his thoughts about libraries, and mentions libraries he has visited around the country since starting his role.