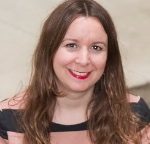 Sarah Thirtle
Sarah is the Director of Business Support Programmes at Creative United. She leads on developing and delivering engaging and effective business support solutions to enable organisations across the arts, museum, libraries and creative industries to become resilient and achieve growth.
Sarah Thirtle shares an update on the Prosper business support programme and describes how libraries engaged with it
Sarah Thirtle writes about a programme designed specifically for organisations in the arts, museums and libraries.