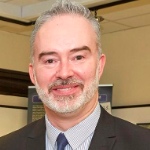 Scott Whitehouse
Scott is a Stock, Services and Activities Officer with Staffordshire Library and Arts, based in the South of the County where he has worked for almost 16 years.
He trained as a historian completing an undergraduate degree at the University of Wolverhampton and Postgraduate studies at University of Wales, Aberystwyth and moved into libraries following his studies.
He has been involved in a number of reader development projects in this time including leading for Staffordshire on their annual Library History Festival every September and October, representing Staffordshire on the regional Shakespeare celebration working group, working with a grant from the Royal Society to support their Local Heroes Campaign and also attending regional meetings with BBC Learning.
Scott Whitehouse writes about the award winning Tolkien in Staffordshire touring exhibition
Related content and links
About this blog
The DCMS Libraries team supports ministers, as they oversee and promote the improvement of local government's provision of public library services in England. It is also responsible for other library policy such as DCMS sponsorship of the British Library and Public Lending Right Scheme. On this blog, members of the team talk about their work. Find out more