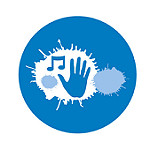 [Editor's note: Post written by Darren Edwards, co-founder of Game Library Camp, an unconference focussed on games in libraries, and UK Coordinator for International Games Week. There is still time to sign up and plan to take part in this year's event, which will be taking place from 29 October to 4 November. Don't forget you can claim free stuff too! See below for details: the last date to claim donations is 30 September for physical donations and 4 October for digital donations.]
International Games Week
International Games Week (IGW) is an initiative coordinated by the American Library Association Games and Gaming Roundtable to promote the benefits of games and play in libraries across the world. This annual celebration of games, play, libraries and learning is open to any library across the world and is completely free to register for.
IGW has the most flexible of entry requirements - you have to have some sort of game-related activity in or around your library, during or near the week. In 2017, this runs from 29 October to 4 November. That's all! The games can be videogames on a library console, tabletop games, social games, party games, traditional folk games, whatever you think will work for your individual library and community.
Why Games in Libraries?
Libraries have been using games to attract library users for far longer than most people realise. Often considered a new development, games have a history in libraries at least as far back as the Victorian era when there is evidence of libraries using billiards and chess to attract users. Today libraries are using games to engage, entertain and educate their users across the LIS sector.
This is not without good reason. UKIE (The Association for Interactive Entertainment) estimates two thirds of adults and 99% of under 16s play videogames. The UK digital games industry is worth over £4 billion and globally more money is spent on games than music and film combined.
It is not only digital games that are booming. Esdevium (a major UK tabletop games distributor) has seen 20-30% year on year growth and the UK Games Expo is now the 3rd largest tabletop games convention in the world. Games are a rapidly expanding area of popular culture and provide a great option for libraries to engage with new and existing users. This increasing cultural importance is recognised in the Society of Chief Librarians' Universal Culture Offer, which includes games within its core offer.
From National Games Day to International Games Week
International Games Week was founded in the US ten years ago as National Games Day @ Your Library by Jenny Levine and Prof. Scott Nicholson. Scott, now Professor of Game Design and Development at Wilfrid Laurier University, and Jenny, Executive Director of the Library & Information Technology Association, created the event from an idea to set the record for the largest number of people playing the same game at the same time at libraries across the world. National Games Day events rapidly spread across the US and further afield, with the first two UK libraries taking part in 2011 (congratulations to Perton and Smethwick libraries for being trailblazers).
In 2012, following work from Australian games and library consultant Phil Minchin, National Games Day was rebranded as International Games Day at your Library to reflect its wider reach. By 2013, International Games Day was a truly global affair, with events being run in libraries across all seven continents, including at the base library at Casey Station, Antarctica (an Australian Antarctic Division research base). 2015 saw the largest number of libraries participating so far with 2,157 libraries registered across the world.
Over the last 7 years, at least 8,677 libraries have taken part in the initiative with an estimated 260,000 people attending those events. Now in this 10th Anniversary year International Games Day is being expanded to become International Games Week with events taking place from 29 October to 4 November.
International Games Week in the UK
From just two libraries in 2011, the numbers of UK libraries taking part has been steadily increasing. In 2016, 27 libraries took part and this year we have already doubled that number with 62 libraries registered so far. Participation is not restricted to public libraries - they'll be representation from academic, health, school and specialist libraries too. Even the British Library has been involved, running events for the past 3 years, including hosting the WordPlay festival of literary games in 2016.
This year is the first that the UK has had its own set of sponsors and associated donations for the initiative. We are pleased to have BoxHead Craft, Chess in Schools and Communities, Club Minecraft and Stuff by Bez supporting the event with free craft materials, games and online events for participating libraries.
BoxHead Craft are providing libraries packs of Minecraft themed craft materials that have proved so popular that this donation has already run out. Chess in Schools and Communities are not only offering free chess sets but also support in setting up and running chess clubs. Club Minecraft are running the UK libraries Minecraft Championships throughout the week on their dedicated events server. Stuff by Bez are offering free copies of card games In a Bind, In a Bind Jr and Wibbel++. In addition to these physical donations there are also free digital game donations for simian interface++ and 12 Orbits available worldwide.
How to get involved
To register for International Games Week visit http://games.ala.org/register-for-igw/ . Once you have done this you can claim your donations by filling in the form at http://bit.ly/uk-igw-donations.
Registration for IGW is open until 28 October but the last date to claim donations is 30 September for physical donations and 4 October for digital donations.
For further information and support on gaming in libraries visit http://games.ala.org or join the League of Librarian Gamers Facebook group or the Games & GLAMs Google group.
-------------------------
Please note, this is a guest blog. Views expressed here do not necessarily represent the views of DCMS or the Libraries Taskforce