Congratulations to the 9 people working in or with the public libraries sector in England who were awarded honours last week in recognition of their contribution to libraries.  The awards were announced on 10 October – a great end to Libraries Week 2020.  
This year's Birthday Honours list was delayed, like so many other things, due to COVID-19.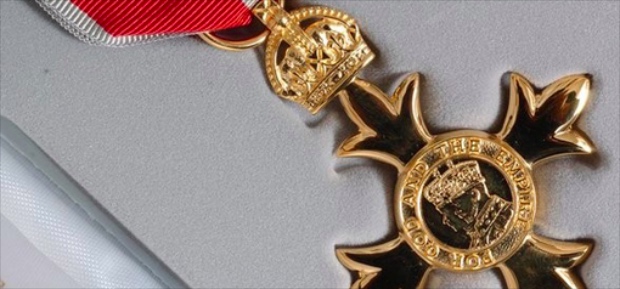 Officer of the Order of the British Empire (OBE)
Julie Oldham, Head of Library and Museum Services at Bolton Council, for services to public libraries.   
Building on the success of earlier Reading Well book lists Julie has been instrumental in developing two new lists for young people and those with long-term health conditions.  These lists are endorsed by health experts, as well as people living with the conditions, and aim to support people to understand and manage their health and wellbeing. As a result of Julie's work, 95% of public libraries in England now offer the young people's books and 87% offer the long-term condition books.  During Julie's tenure as the Regional Chair for Libraries Connected in the North, the North West became one of the most active regions, with current and emerging leaders from the region contributing to Libraries Connected's national projects and working groups. 
Julie has dedicated her career to ensuring libraries locally and nationally are offering the best possible service. On top of her demanding day job Julie has put substantial time and energy into developing the public libraries' national health and wellbeing offer and supporting and strengthening regional networks in the North West.
Member of the Order of the British Empire (MBE)
Professor Steven Broomhead, Chief Executive at Warrington Borough Council, for services to public libraries.  
Locally, Steven led a remarkable turnaround in the council's libraries strategy, initiating and chairing discussions between the council and local library campaigners in 2016 that resulted in the adoption of an alternative delivery model.  This prevented library closures, and also, under his leadership, led to the integration of campaigners onto the current Libraries Partnership Board.  With his advocacy and support,  Warrington is becoming a national innovator for libraries developing as community hubs co-located with health and leisure facilities.  
Steven became Chair of the Libraries Taskforce in August 2018 and has steered the Taskforce through a transitional period, supporting the process of responsibilities shifting from a DCMS-based team across to Arts Council England, as part of a strategy to support the development of sector leadership. He tirelessly advocates for public libraries at conferences and other events, and is instrumental in promoting stronger partnership approaches beyond the sector. 
Isobel Hunter, Chief Executive at Libraries Connected, for services to public libraries.
Isobel is the first Chief Executive of Libraries Connected, appointed in 2018. She believes that libraries are central to people's lives and communities across the country and is committed to working with members to help  develop and advocate for the public library sector.
She has provided outstanding leadership across the sector from the start of the COVID pandemic through to the initial stages of recovery. She responded quickly to initial lockdown challenges, and moved swiftly on to setting up a process for pulling together a guidance Toolkit looking towards restoration of services, drawing on the expertise of Heads of Service across the country.  
Isobel also set up a series of webinars – some focused on practical 'how to' sessions around reopening, some starting to think about building a strong and well-regarded role for library services in a period of national recovery. She also master-minded work on an advocacy document  to support library services in putting their case for investment as local councils consider how to balance their budgets for the future.
British Empire Medal (BEM)
Michelle Alford, Director of Library Services, Hull Libraries,  for services to public libraries.
Michelle has worked in Hull Libraries since 1994, starting as a specialist music and audiovisual librarian, and becoming Director of Library Services for the Trust in 2015.   Michelle led the library service contribution during Hull's time as UK City of Culture in 2017.  She spotted the potential to develop a project called Reading Rooms, to give local residents a voice and tackle issues of isolation and anxiety. It is now being extended with housebound residents to combat loneliness with a new programme, Forever Young. She has also devised, and secured funding for, developing the Untold Hull archive which aims to collect the stories of the diverse range of people living in Hull.  Michelle made and continues to make a significant contribution to the cultural life of Hull. She masterminded an adventurous outdoor festival, the Big Malarkey, where stories literally jumped off the page through performance, workshops, readings and play.  She was also a prime mover in establishing a Business and Intellectual Property Centre in the city, to support business startups, growth and aspiring entrepreneurs.
Andrew Bentley for services to libraries and the arts
Andrew was the founding CEO of Storyhouse Chester, a charity and combined-arts and theatre producer. He championed the creation of a new cultural centre in the city from 2007 onwards, and was the driving force behind persuading and inspiring national and local stakeholders to invest in his vision; a project which has resulted in Chester's new library, theatre and cinema of the same name. Its doors first opened in 2017 and it is already one of the country's most successful, busiest and most accessible cultural centres, with a considerable boost in library activity linked to this.  He has developed and championed Storyhouse as a model for both safeguarding and expanding library services in the UK, working closely with the library's staff, in bringing together a fully integrated blend of commercial, charitable and statutory services.
Peter Gaw Chief Executive Officer, Inspire: Culture, Learning and Libraries, for services to libraries and culture.
Peter's vision for libraries came to fruition with the launch of Inspire – Culture, Learning and Libraries, the largest library based mutual in 2016. Peter used his gift for partnership building to create a library offer with a focus on learning and culture which has customer outcomes at its heart. Inspire now delivers cultural, heritage and learning services across Nottinghamshire.  Peter's vision and leadership inspire colleagues and he has worked with staff to develop a set of shared values that promoted ownership, innovation, empowerment and a sense of shared enterprise. This had had a major impact on library services and improved access to learning, arts and culture for the people that live there.
Peter is also Chair of Libraries Connected East Midlands and is Chair of Libraries and Information East Midlands, an organisation that provides a strategic voice for library and information services across the region, with a focus on training and a long tradition of promoting partnership and cooperation.
Janet Holden, Head of Service at Norfolk Libraries, for services to public libraries.
Jan Holden has worked in Norfolk Libraries since 2000, becoming Head of Service in 2016.  She has adopted innovative approaches to position public libraries firmly at the heart of public service delivery and strategic priorities in the county.  Jan advocated for and built on the trusted position of public libraries as the lead on developing a comprehensive county-wide information and advice strategy, covering all services.  She has been the driving force behind development of the countywide Healthy Libraries programme to promote healthy living and targeting the county's most serious health priorities through the Norfolk library network.  This won the CILIP Libraries Change Lives award in 2016 and has received praise from the NHS and Public Health England.
Jan encouraged library staff to play an active role in the county's In Good Company strategy to combat loneliness and also led the Norfolk Reading Pathway, offering support for emergent readers via a volunteer supported programme. Jan is an active member of Libraries Connected, sharing her expertise selflessly and voluntarily across the profession at both regional and national level, and promotes the work of rural libraries across central and local government and potential sector partners.
Sarah Smith, for services to public libraries.
Sarah started work as a multicultural information librarian in Northamptonshire, and subsequently worked in Camden looking at library outreach projects. She then went on to develop expertise in children and young people's library services.  Sarah is an inspiring library leader, who has spearheaded a number of significant developments that have had national impact.
In 2014, her role as a national champion for diversity in children's literature was recognised by her appointment to a panel of experts selecting a list of 50 books for children for the National Centre for Children's Books. The list, Diverse Voices, has been influential and inspired a number of projects and partnership work in conjunction with The Reader Organisation, Discover London, New Writing North and Gem Arts.
Sarah is also a passionate advocate for the role of libraries in developing science, technology engineering and maths (STEM) and has promoted this at national level as well as running well-regarded projects in Brent. She went on to extend the reach of this work by running a workshop at a national seminar held by Libraries Connected on the STEM agenda and the role of libraries, which led to further take-up and development of programmes across the country.  Within Brent she has set up code clubs for children and young people, alongside developing a volunteer network to help with promoting and supporting an interest in STEM skills and projects. In doing this she has also built strong networks with local schools, to host class workshops within libraries. Her work in Brent is regarded as national best practice.
Stephen Walters, Principal Library Manager for Gateshead Library Service, for services to public libraries.
Under his leadership,Stephen enabled Gateshead Library Service to support local groups in their efforts to respond to the Covid-19 crisis. He freed up the libraries' 3D computers, resources and library staff to produce over 2000 PPE visors for care homes, the local hospital and adult social services. He also adapted the Art Diamonds project (a three-year project to improve the health and wellbeing of retired people through creative arts activities taking place in Gateshead Libraries) to contribute to the health and wellbeing of some of Gateshead's most vulnerable individuals during the pandemic.
Nominating someone for an award
The Honours process provides a great opportunity to recognise outstanding individual achievements, and highlight the impressive work going on across public libraries all over the country that makes a significant positive difference to the lives of other people. 
To get an honour, people should have:
made a real impact in their community or workplace

gained the respect of their peers

changed things for the better

demonstrated innovation or entrepreneurship

exemplified the very best sustained and selfless voluntary service
Honours are not confined to people at senior levels, or those working nationally – nominations are especially welcome for people working at the frontline who have made a real difference locally too. And anyone (individual or organisation) can nominate someone whose work or efforts they think should be recognised in this way. 
Here's how to nominate someone for a national honour; the Honours and Appointments Secretariat would love to hear from you.