Congratulations to the 6 people working in or with the public libraries sector in England who were awarded honours last week in recognition of their contribution to libraries.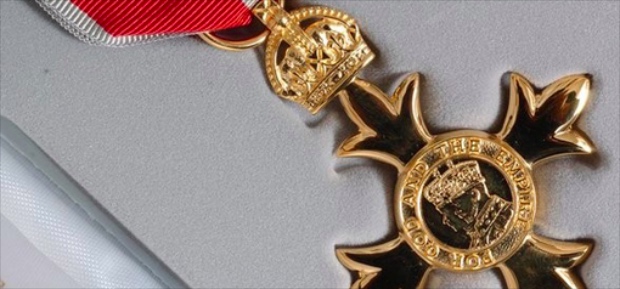 Member of the Order of the British Empire (MBE)
Mark Freeman, President of Libraries Connected, for services to public libraries.  
Mark started his career as a Saturday assistant and during his service of over forty years has become a respected and influential library leader in the UK and internationally. He is a true advocate for libraries, with people, reading and communities at their heart and is a visionary on the role that libraries can play in a modern society as part of the solution to the challenges that many citizens face. 
In his current role at Stockton-on-Tees, he oversaw a library and information service restructure, secured around £100,000 from the Libraries Opportunities for Everyone Innovation Fund, developed a partnership with Newcastle Building Society, opened a new library site within Billingham and is now working alongside the team building the new library and leisure centre at Ingleby Barwick.
Mark is a committed member of Libraries Connected, contributing to their vision of an inclusive, modern, sustainable and high-quality public library service at the heart of every community in the UK. He chaired the North East regional network before becoming National President in June 2018.  Mark has worked with the trustees to carve out the role of the organisation ensuring that its members are focused on the areas where they can make the greatest difference and ensuring that public libraries have a voice.  
He is passionate about improving access to reading and library services for blind and visually impaired people. During his time as Chair of Share the Vision, a coalition of UK organisations that work to improve the quality, availability and accessibility of library services for visually impaired people, he played a key role in developing the 'Six Steps Promise' to improve the library experience for people with reduced vision.  He also chaired and was the driving force behind North East Accessible Library and Information Services, a project nominated for the CILIP Libraries Change Lives Award in 2011 for improving access to libraries for blind and partially sighted patrons across twelve local authorities.
Stella Thebridge, Principle Librarian, Schools and Reading, Warwickshire Libraries, for services to public libraries.
Stella is nationally respected as an authority on her field, and has just retired as Warwickshire's Principal Librarian: Schools and Reading.  She is renowned for her transformational management of the Schools Library Service and her development of services for children, young people and families. Stella led a project funded by the Paul Hamlyn Foundation promoting services across the Warwickshire to looked after children. She was also Warwickshire Co-ordinator of the National Year of Reading 2008 where she oversaw a successful and wide-ranging programme of reading activities for all age groups. 
Stella has published many influential articles and reviews. She co-wrote the chapter on public libraries in the last two volumes of British Librarianship and Information Work (1991-2000 and 2001-2005), and collaborated on a publication on library design (Better by design, Facet 2009).  She has also had an international impact, presenting a paper at the International Federation of Library Associations' conference in 2019. This is already proving hugely influential beyond this country. 
Stella is a member of Libraries Connected, and sat on the national Celebrating Shakespeare 2016 Steering Group. She is also a fellow of CILIP.  She has also played a critical national role through her voluntary work as a board member, and as Chair of the Association of Senior Children's and Educational Librarians (ASCEL). She led work on the review of ASCEL as a professional body, to strengthen its ability to representing the voice of the child and young people across the libraries sector. 
Her expertise has been recognised by her appointment as one of the first children's librarian peer reviewers for early years work. She led on identifying improvement opportunities and good practice on speech and language development initiatives across a wide range of services country-wide, and advocated for the role of children's libraries in supporting the home learning environment.  She has been pivotal in developing new national partnerships with organisations such as the BBC and Tiny Happy People to ensure libraries are recognised as a key partner supporting the home learning environment. She was also a leading member of a libraries group that is working closely with the Department for Education on 'Hungry Little Minds', a national initiative to boost speech and language development in the home learning environment.  Stella has also been a pioneer in developing libraries' offer in volunteering opportunities for young people, working with Youth Employment UK
Michael Clarke, for services to public libraries.
Mike is a passionate advocate of reading for pleasure and diversity in literature, and an esteemed, highly supportive and innovative library leader who isn't afraid to think radically and take action. Between 2005 and 2008, he was Chief Executive of the London Libraries Development Agency (LLDA) where he brokered partnerships with arts organisations and charities, bringing in funding for projects aimed particularly at disadvantaged groups and supporting the basic skills agenda. He managed the transition of the LLDA into the Association of London Chief Librarians so that the agency's work could continue. 
Mike has been at the forefront of innovation throughout his career. In 2011 he pioneered the first shared library service in London which brought together services in Westminster, Hammersmith and Fulham, and Kensington and Chelsea to create a single service run together as a tri-borough. This groundbreaking move created many new partnerships and enabled services to work across a large metropolitan area which led to improved care for residents.  He continues to manage joint services across Westminster and Kensington and Chelsea providing an innovative and cost-effective service.
Through his involvement in the Local Government Association's Peer Challenge scheme, Mike has brought his 40 years of experience in libraries to offer much valued advice to colleagues on how they can improve their services. He is a respected leader who has demonstrated his commitment to improving library services and supporting colleagues. He chaired the Association of London Chief Librarians (now London Libraries) between 2009- 2011.  He was also an Executive member of Society of Chief Librarians (now Libraries Connected) between 2017-2018 where he generously contributed his time and experience to support library colleagues and services nationally. Mike was involved in setting up City Read in 2012.  He has also been a trustee for Spread the Word, London's writer development agency. Away from libraries, he also volunteers as a Soho Angel in Westminster offering help to people who become vulnerable after a night out.
British Empire Medal (BEM)
Terry Bracher, Manager, Archives and Local Studies Services, Wiltshire, for services to heritage and public libraries.
Terry manages the Archives and Local Studies services, including Heritage Education, for Wiltshire and the borough of Swindon. Previously, he worked as Local Studies Librarian for Northamptonshire and as a Librarian at the Shropshire Records and Research Centre (now Shropshire Archives).
Under his leadership, the service he runs has been recognised as one of the top 10 in the country; as well as running a facility that has eight miles of archive materials going back 800 years, it runs a wide range of outreach services which have been highly praised in by The National Archives, and are regarded as models for other services to consider. 
Terry has influenced local studies work focussing on recognising and celebrating diversity; for example, during his time as local studies librarian in Northamptonshire, he chaired a Black History Project which was recognised by national media as a trailblazer. He helped develop a collaborative approach, involving various groups and volunteers.  Thanks to the project and its many volunteers, these once-forgotten histories are now being taught in Northamptonshire schools and information about the lives of black and Asian people is available throughout the libraries' collections. A partnership brokered with Northampton Town football club's anti-racism project also allowed young people to share stories of local black historical figures.
Terry is the current Chair of the CILIP Local Studies Group, which provides leadership to those specialising in this important but often overlooked element of the public libraries service. He has been a member of Local Studies Group since he joined CILIP more than 20 years ago.  
The group has taken on the administration, judging and promotion of Alan Ball Award, set up to encourage local history publishing. Traditionally, the award was set up for printed materials, although under Terry's leadership the award has been updated, allowing for electronic publications and web material to be considered in addition to more traditional media.
Terry has shared his expertise more widely by co-authoring books on Shropshire in the Civil War, and Images of Northampton. He is particularly interested in how his discipline can help to create more interest in and awareness of diversity. He has a particular focus on the early Black presence in Britain and has produced a publication on Northamptonshire Black History.
Richard Fawcett, Voluntary Chair of the Friends of Thurston Library for services to public libraries.
Richard is the voluntary Chair of the Friends of Thurston Library, one of the first friends groups set up when the library service was separated from Suffolk County Council as one of the first public service mutuals in 2012. 
The Thurston group, under Richard's leadership and drive, was a pioneer for the other member organisations supporting the library service. Thurston library was the first in Suffolk, and among the first in the country, to loan e-readers. The library improves the wellbeing of all ages by hosting a wide variety of events and activities. These give people living in the area opportunities to combat loneliness and isolation, learn new skills and try new hobbies or get the most from existing interests.  Richard's previous role as a headteacher, helped him to  build a close partnership between the library and the local primary school, which shares its site.
The Friends Group has worked positively in partnership with Suffolk Libraries in developing and improving Thurston Library. Richard led work to upgrade the library, using his knowledge of local people and their needs, and spearheaded local fundraising to make this possible.  The library improves the wellbeing of all ages by hosting a wide variety of events and activities. 
Richard's work in championing the way that Friends Groups can contribute led to him featuring in the Libraries Taskforce/DCMS national good practice blog. His groundbreaking work was also featured in a case study on Suffolk Libraries featured nationally by the Public Service Transformation Academy in their 2019 State of transformation report.
Jon Davies for services to public libraries.
Jon joined Kirklees library in 2004 to drive mobile libraries, after sending nearly 25 years in the transport industry.  Since then, he has progressed through several posts, including Operations Manager for Mobile and Home Service Libraries, Customer Service Manager at Huddersfield Central Library and Customer Service Manager (Projects) for the whole Kirklees service. He is currently the Manager of Dewsbury Library, a hub library supporting three others. 
He joined CILIP's Branch & Mobile Libraries Group when it began in 2008 and now co-chairs it, putting in a huge amount of commitment and effort during his own time. He has been hugely influential nationally, regarded as an expert in developing good practice guidance on mobile library operations. He is also the publisher of the group's  journal, ACCESS, which is widely read and followed across the public libraries sector.  Beyond this, he played a valuable part in the Advisory Panel on Community Libraries and has presented and published, individually and jointly, on partnership working and Managing Occupational Road Risk.
Nominating someone for an award
The Honours process provides a great opportunity to recognise outstanding individual achievements, and highlight the impressive work going on across public libraries all over the country that makes a significant positive difference to the lives of other people. 
To get an honour, people should have:
made a real impact in their community or workplace

gained the respect of their peers

changed things for the better

demonstrated innovation or entrepreneurship

exemplified the very best sustained and selfless voluntary service
Honours are not confined to people at senior levels, or those working nationally – nominations are especially welcome for people working at the frontline who have made a real difference locally too. And anyone (individual or organisation) can nominate someone whose work or efforts they think should be recognised in this way.