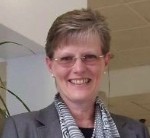 Sue Wills
Currently Library Service Manager for Cambridgeshire libraries, Sue has over twenty five years extensive experience of working in local government both as an employee and as a consultant. While on secondment with the Libraries Taskforce, she was head of Poole Library Service.
The second in the short series of reflections from colleagues who worked with the Taskforce on secondment.
We want to make sure that the Libraries Taskforce take every opportunity to include views from people with a wide range of experience. We were, therefore, very pleased when members of staff from the public library sector were prepared to help.
Related content and links
About this blog
The DCMS Libraries team supports ministers, as they oversee and promote the improvement of local government's provision of public library services in England. It is also responsible for other library policy such as DCMS sponsorship of the British Library and Public Lending Right Scheme. On this blog, members of the team talk about their work. Find out more